Revolutionary 'cancer-killing' radiotherapy scanner to be tested in UK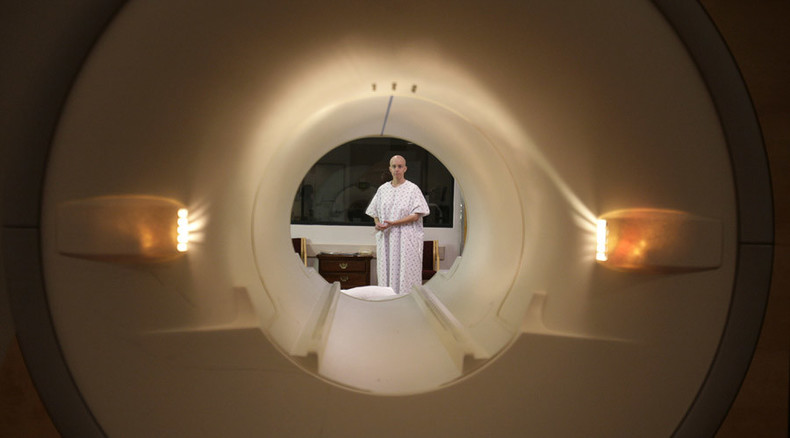 A brand new high-tech machine which simultaneously scans and kills cancer cells will be trialed on patients in the UK.
The MR-Linac machine will be tested at two hospitals, one in London and one in Manchester. Experts say it could open up a whole new area of personalized cancer treatment.

The machine combines MRI scanning and radiation therapy. The two machines in the UK will be part of a set of only seven worldwide.

They work by seeking out hard-to-see tumors with targeted beams of radiation.

The technology will initially only be used for clinical trials, where the results of patients using the machine will be measured against those having traditional radiotherapy.

Each machine costs more than £3 million, experts say.

Professor Uwe Oelfke, from the Institute of Cancer Research and the Royal Marsden NHS Foundation Trust, said the machines could help tackle major issues in cancer treatment.

One problem, he said, was that patients' internal anatomy changes "from day to day or even from second to second."

"It's extremely important for the success of radiation therapies that we can see what we want to treat at the time of the treatment, not diagnostic images which are basically reflecting the anatomical state a few days or weeks before the treatment," Oelfke said.

"With MRI you can constantly monitor the patient while the patient is being treated and adapt the dose precisely to the individual patient. This will allow a truly new practice of personalized radiation therapy," he added.

The first trial, which will involve 12 patients at the Royal Marsden Hospital, in southwest London, will examine the safety and effectiveness of the machine.

Doctors will examine patients who have cancer affecting different organs, including the brain, head and neck, lung, esophagus, pancreas, breast, prostate, cervix and rectum.

Professor Kevin Harrington, head of radiotherapy and imaging at the Institute of Cancer Research in London, extolled the UK's role in trialing the technology.

"The UK will play a central role in the development of this new technology for the treatment of cancer," he said.

The machines were bought with a government grant of £9.6 million.