Katie Hopkins 'regrets' brutal migrant 'cockroaches' column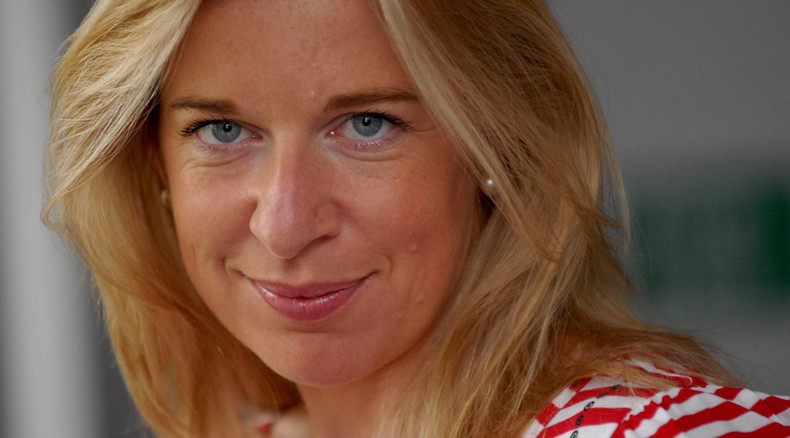 Controversial columnist Katie Hopkins has admitted the language she used in her infamous piece on migrants attempting to cross the Mediterranean was too extreme.
The television personality, who writes a weekly column in the Sun, sparked anger when she referred to North African migrants as "cockroaches" and "feral humans," suggesting authorities use "gunships" rather than "rescue boats" to tackle the problem.

"Show me pictures of coffins, show me bodies floating in water, play violins and show me skinny people looking sad. I still don't care," she wrote.

Her remarks led to condemnation by UN high commissioner for human rights Zeid Ra'ad Al Hussein, who compared the column to a piece of pro-genocide propaganda.

In an interview with the Press Association, however, Hopkins said there were "some things" in the column which "in hindsight you'd probably look to pull out of there."

"But I think overall my message isn't about the idea that we want to see migrants and people suffering, it's an idea that we need to find solutions to problems," she added.

Hopkins also used the interview, which took place ahead of the launch her new TV show, to defend her position as a controversial source of opinions.

"I think it's really easy to dismiss me as a controversialist or somebody that just says some stuff just for a reaction.

"But I think if those things were true, and I understand why people say them, but then you wouldn't be able to defend yourself, or you wouldn't want to take the barrage of abuse that comes your way as a result of some of them," she said.

"But I've never apologized for anything I've said, I've stood by everything I've said," she added.

Hopkins argues her column appeals to a demographic, which is often left without a voice in the media.

"I'm giving a voice to a whole bunch of people who are frustrated by this continuing war that makes us super PC, that demands we be multicultural at all times, in all aspects of our life.

"I think I give a voice to a whole swathe of grafters, workers, the regular, good, everyday British citizen that's trying their best to do the right thing for their family, for me that's who I represent, that's who I'm really keen to stand up for.

"And that's the Katie Hopkins I want to be," she said.

The media personality, who rose to fame on the Apprentice and appeared on Celebrity Big Brother, will start her new show, If Katie Hopkins Ruled The World, on August 6.

The format of the show will see Hopkins spar with guests who oppose her views.
"If you have the opposite view of me, that's a perfect thing," she said.
"I really celebrate the fact we have different opinions and I really encourage people to stand by those in a firm way."