Suicide rate among middle-aged mentally ill men soars 73% – report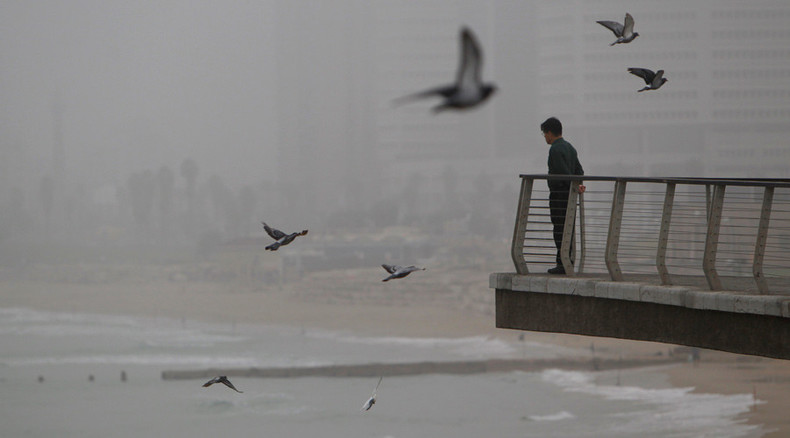 Debt, unemployment and alcohol could be the key drivers of a 73-percent rise in suicides among middle-aged men with mental health problems since 2006, startling new research reveals. 
The shocking statistics surfaced in an authoritative report published on Thursday by the National Confidential Inquiry into Suicide and Homicide by People with Mental Illness (NCISH).
The study warned there have been 1,239 suicides among mentally unwell men over the last 12 months alone.
While the suicide rate among those in institutions didn't increase, it rose significantly among those who were receiving care at home.
The report, which analyzed figures from 2003 to 2013, said "economic pressures" and alcohol are core drivers of this rise in suicides.
NCISH Director Professor Louis Appleby said middle-aged men with mental health concerns are "particularly at risk."
"The problem is not simply that they don't seek help – they are already under mental health care – so we have to understand better the stresses men in this age group face," he added.
Mental health charity Mind Chief Executive Paul Farmer said "historical underfunding for mental health" exacerbated by government cuts in recent years have left services struggling to cope in the face of high demand.
"We need to see a much more proactive approach to supporting men who are experiencing suicidal thoughts to make sure they get right help at the right time," he said.
The NCISH research was commissioned by Britain's Healthcare Quality Improvement Partnership, which seeks to monitor and improve healthcare services across England and Wales.
Among its findings were increased deaths among patients who are cared for by Britain's Crisis Resolution or Home Treatment (CR/HT) services.
Suicides under CR/HT services are now three hundred percent higher than deaths that occur in dedicated mental health units in England, the report said.
It added the rate of suicides among patients who were discharged from in-patient units has also increased in recent years.
Professor Appleby, who will present the report's finding at an event on Wednesday evening, said the report's findings are clear.
"Our findings suggest that the pressures facing mental health services are being seen mainly in the safety of home treatment and reduced availability of local beds," he said.
"Commissioners and providers should review the safety of their acute services. In particular, acute admissions out of area should cease as they are likely to make care planning more difficult and increase suicide risk for patients at the time of discharge."
The most common drug ingested in fatal overdoses by mental health patients is opiates. These prescription drugs led to 141 deaths in 2013 alone, NCISH's report said. Half of these deaths are believed to have been caused by prescribed opiates.
NCISH Head of Suicide Research Professor Navneet Kapur, who co-authored the report, warned of the risks of prescribing opiates to mental health patients.
"Healthcare professionals should be aware of the risks from opiate-containing painkillers. Patients' access to these drugs should be checked and prescribing should be monitored to reduce the risk of accumulating large quantities at home," she said.
"Better monitoring of physical illness among mental health patients may also help to reduce suicide."
The report called for health service professionals to work more closely with the families of mental health patients. It argued such a move could help to prevent suicides.
Head of Homicide Research at NCISH Professor Jenny Shaw, who also co-authored the report, said families of mental health patients are key to reducing homicides and suicides.
"Our findings suggest that families are an under-used but vital resource to reduce suicide and homicide. Services should work closely with families when preparing plans for hospital discharge and crisis plans," she said.
"It should also be easier for families and staff to share concerns with each other."
The NCISH has called for an end to out-of-area care for people with acute mental health problems.
This call was echoed by Mind's Chief Executive Paul Farmer on Thursday.
"An investigation by Community Care and the BBC last week revealed that sending people out of area because of a lack of beds locally has become much more widespread in the last year," he said.
"This report is yet more evidence of the impact this has on the person in crisis."
A spokeswoman for the Department of Health told RT: "Every suicide is a tragedy."
"We are working to improve services and tackle the stigma surrounding mental health — as well as increasing mental health funding so more people can access talking therapies," she said.
"For the first time, we've introduced treatment targets in this area so everyone gets the care they need when they need it."