NUS president attacked for breaking Israel boycott policy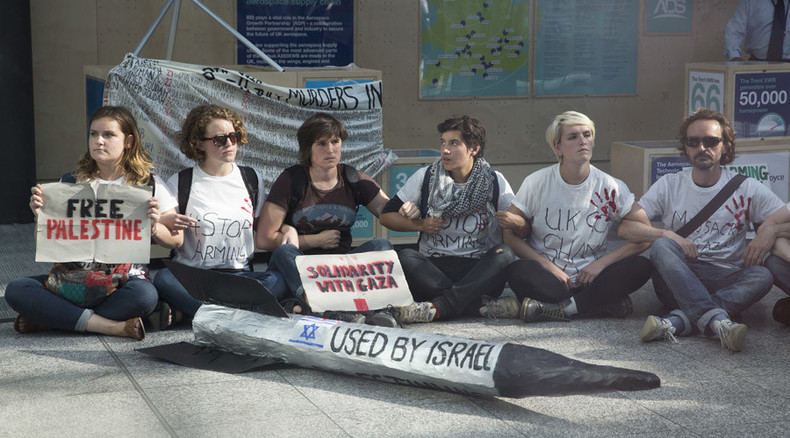 The National Union of Students (NUS) has voted to censure its president over her failure to fully implement its Israel boycott policy by accepting a sponsorship deal from US soft drink giant Coca-Cola.
NUS officers voted in favor of the motion in a National Executive Committee meeting and called on the union's president to issue an apology.
Megan Dunn, who was elected NUS president by delegates in April this year, accepted sponsorship from Coca-Cola for an annual NUS awards ceremony.
Coca-Cola has been targeted by the international boycott, divestment and sanctions (BDS) campaign because its subsidiary firm operates factories in illegal Israeli settlements.
NUS chiefs reportedly backed the motion to censure Dunn by 20 votes, with 14 against and two abstentions.
Senior officers who supported the motion also refused to attend the NUS Awards 2015 ceremony in protest. Several local union representatives and officers also boycotted the event.
It's funny how the NUS Leadership has completely ignored the boycott as if its nothing.They broke the policy! @MaliaBouattia@nusuk

— Mohammad Khansaheb (@itsMKhansaheb) July 10, 2015
The NUS motion criticized "Dunn's refusal to accept that Coca Cola is a target of the BDS movement or to release an apology for accepting their sponsorship."
In a statement explaining their position, NUS officers said it was the union's responsibility to ensure the boycott against Israel was implemented.
"The Central Bottling Company Ltd, which operates the Israeli franchise of Coca Cola as 'Coca Cola Israel' from production to distribution [of] Coca-Cola, operates factories [in] the illegal Israeli settlements of Atarot, Shadmot, and in the occupied Syrian Golan Heights," the statement read.
"There is thus a clear, direct line of accountability whereby Coca Cola, through its operations in Israel, is active within [the] illegally occupied territory, in the process [of] keeping occupation a viable exercise for the Israeli state.

"The responsibility thus lies on [the] NUS to implement its policy and break ties with the company until it at the very least ends complicity in the Israeli occupation," it added.
The movement's three main demands are the end of Israel's illegal occupation and dismantling of the wall, full legal equality for Palestinian citizens of Israel and the right of return for Palestinian refugees as stipulated in UN Resolution 194.
According to NUS rules, a censure vote is criticism and is not as serious as a vote of no confidence, which calls for the official's removal.
The NUS voted to join the BDS movement and boycott Israel in June, a move which prompted criticism from Israeli Prime Minister Benjamin Netanyahu himself.
The boycott motion was passed with 19 votes in favor, 14 against and one abstention.
July 2015 marked the 10th anniversary of the global BDS movement, which began when 171 Palestinian civil society organizations called an international boycott against Israel until it "meets its obligation to recognize the Palestinian people's inalienable right to self-determination and fully complies with the precepts of international law."
You always know how effective a movement is when people start shrieking that it isn't effective. #BDS#BDSmovement

— Skeebins (@Skeebins) July 21, 2015
A study by US think tank the RAND Corporation published in June warned that another decade of BDS could cost the Israeli economy a cumulative $47 billion.
RND Researcher Daniel Egel told the Jerusalem Post the real threat posed by BDS seemed to come from divestment, not product boycotts.
Controversy over the NUS's failure to implement its Israel boycott comes as Israeli activists are holding 'sleep-in' protests in order save a West Bank village from demolition.
Campaigners fear the Israeli Defense Force (IDF) may carry out its threat to destroy the village of Khirbet Susiya, which they claim was built illegally.
Supporters of Khirbet Susiya say it is almost impossible to get planning permission due to discriminatory Israeli planning practices.
Israeli groups supporting the protest include Rabbis for Human Rights, an organization which receives funding from the British government.
Jerusalem-based teacher and protest organizer Amiel Vardi said such acts of solidarity are vital.
He told the Independent: "It is very important to be with the Palestinians so that they feel they are not alone and that there are people who care."