Majority of UK children in poverty from working families – report
Published time: 16 Jul, 2015 13:49
Edited time: 18 Jul, 2015 18:04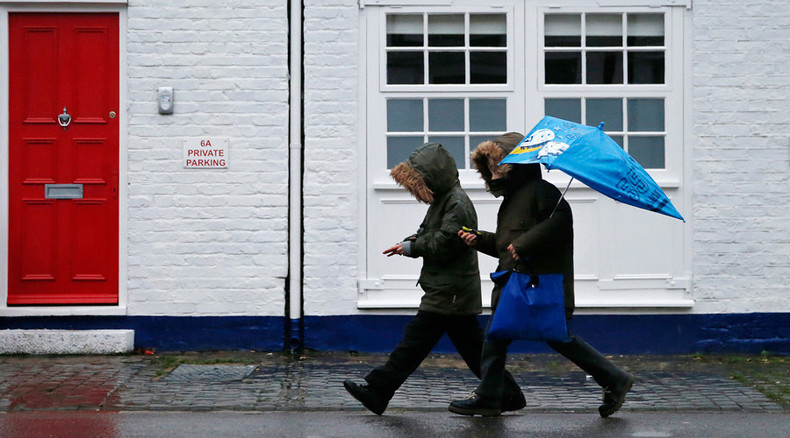 The majority of children living in poverty in the UK come from working families, a leading think tank's report reveals.
The report, titled 'Living standards, poverty and inequality in the UK: 2015', was published on Thursday by the Institute of Fiscal Studies (IFS). It was funded by the Joseph Rowntree Trust.
The study examined key factors driving changes in incomes and poverty across the UK.
Figures from the report show that the number of children living in absolute poverty remained unchanged between 2009-10 and 2013-14. However, the proportion of kids living in poverty whose parents work rose by 9 percent over this period.
The IFS says this dramatic rise in what has been described as Britain's working poor is a result of increased unemployment levels and a steady decline in workers' real wages.
Despite the promise of a new living wage, benefit cuts made by the new Conservative government are likely to put pressure on poor families, the report said. It argued the effects of further government cuts make a greater impact than this marginal pay rise for those who are struggling financially.
"Material deprivation" was one of the main issues for those living in rented properties, single parents and disabled people.
The report noted many such families are unable to afford more luxurious goods and are more exposed to deprivation than home owners.
"Among families with children, social renters with incomes (after housing costs) around the median are at least as likely to be materially deprived as the lowest-income owner-occupiers," the report said.
"This illustrates the importance of looking at more than just current income to understand low living standards."
READ MORE: Nearly 40% of African-American children living in poverty – study
Research Economist at the IFS Chris Belfield, who co-authored the report, said absolute poverty levels among children obscure "important and offsetting trends."
"Since 2009–10, a fall in the number of workless families has acted to reduce poverty, but this has been offset by a substantial rise in in-work poverty," he said.
"This largely reflects the wider nature of the labour market since the recession: robust employment and weak earnings."
Senior Research Economist at the IFS Robert Joyce, who also authored the report, added that the government needs to do more to combat the root causes of poverty.
"The government has recently emphasized worklessness as a cause of poverty," he said.
"This makes sense, but tackling low living standards will be difficult without improvements for working families too."
Chief Executive of the Joseph Rowntree Foundation Julia Unwin said in-work poverty is a growing concern.
"A strong economy and rising employment have masked the growing problem of in-work poverty, as years of below-inflation wage rises have taken their toll on people's incomes," she said.
"The upcoming minimum wage rise will help, but many low-income working families will still find themselves worse off due to tax credit changes. Boosting productivity and creating more jobs which offer progression at work is vital to make work a reliable route out of poverty."