Police discover suburban sex dungeon after neighbors complain of 'whipping' & 'screaming'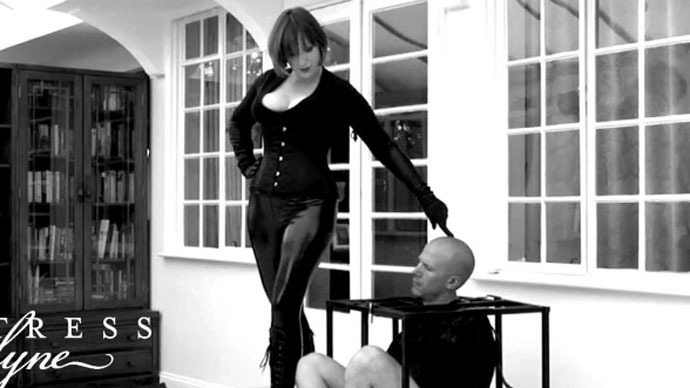 Armed police discovered a sex dungeon replete with bondage masks and chains when they raided a house in a posh London suburb after neighbors complained of "whipping" and "screaming."
Suburban dominatrix Mistress Evilyne, 31, was reported to the Metropolitan Police after neighbors complained about the noises coming from her 4-bedroom house.
Police raided the house in Orpington, south-east London, only to discover a BDSM dungeon, which appears to have been inspired by the erotic novel Fifty Shades of Grey.
Behind the upper-middle class façade of the £750,000 house lies 'Dungeon Manor,' a business which offers services including whipping, spanking, caning and pinching.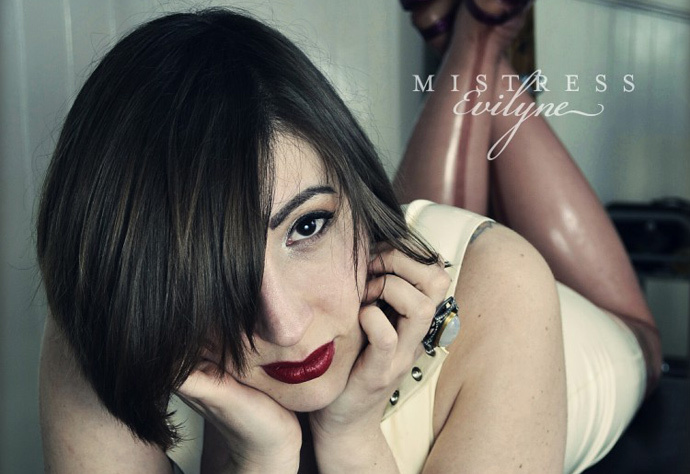 Mistress Evilyne, who owns the property, insists everything she is doing is within the law.
"My business is legal, I'm registered with HMRC and no sexual services are offered," she said.
Armed police raided the house when the next-door neighbor complained that she saw people running around outside the house with guns.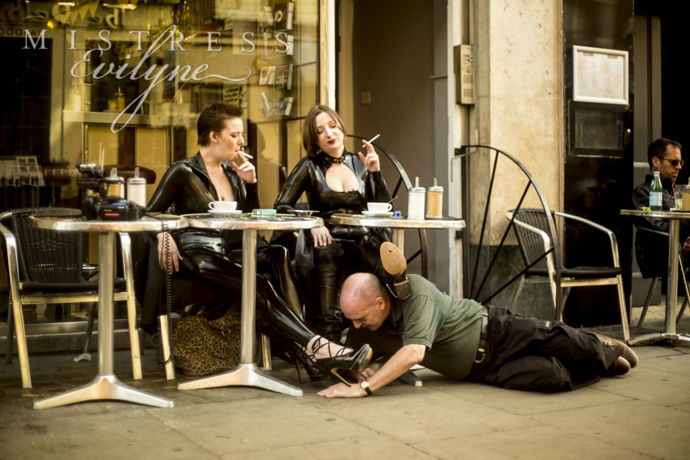 Evilyne said: "The police were indeed called to the property recently, and that was by my next door neighbor who didn't like the fact that a production company who had rented the property for the day chose to film a scene at the front door, with two actors dressed as policemen, being opened up to by two others who were acting out a couple having a domestic argument.
"After coming over and swearing at the crew, who told her that they were now done filming outside, and apologized profusely for any disturbance, she retreated and called the police saying that people were running around with guns outside the property.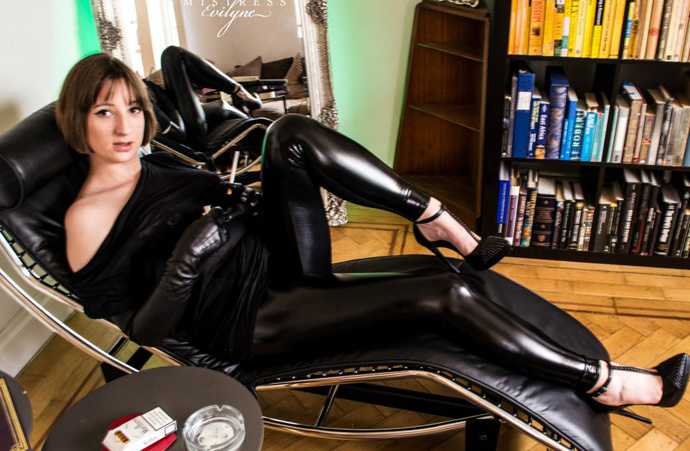 "An armed response unit was called out, but when the police arrived and saw that there was nothing more than a couple of kiddy toy plastic truncheons, they left," she added.
Mistress Dominatrix said people who are afraid of what she does are "nay-sayers."
READ MORE: '48 hours of hell': UK's biggest sex festival scandalizes sleepy village
Speaking to the News Shopper newspaper, she said: "I think people are scared that it's sex, that it's sleazy, that it's something dangerous or whatever. That it's going to bring a bad name to the neighborhood."
"People come to us with their fantasies, and we make them come true – anything from being put in a bath of baked beans to being forced to act like a dog.
"We are not loud and I don't know what the neighbors are complaining about," she added.
A Metropolitan Police spokesman said the force had not found any evidence of illegal activity.
You can share this story on social media: