​MI5 destroyed evidence of teen's shooting by Belfast police, secret report reveals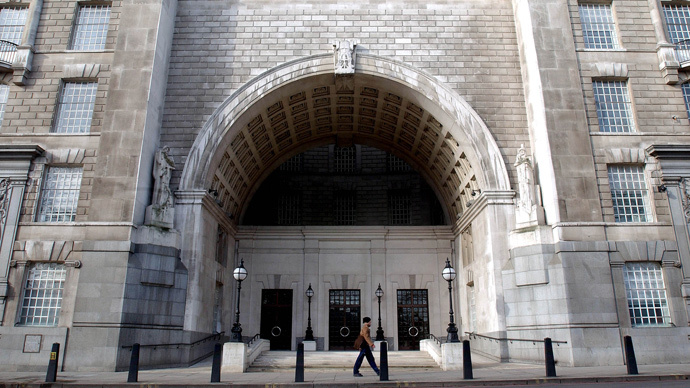 Details of an alleged conspiracy by UK intelligence services to hamper a murder investigation have emerged following the release of a secret police report describing how MI5 concealed evidence detailing the murder of a Belfast teenager.
In what became one of the most sensitive murder cases of the Troubles, 17-year-old Michael Tighe was gunned down by Royal Ulster Constabulary (RUC) forces in Lurgan, Belfast, in the early 1980s. He was unarmed at the time.
After evidence of Tighe's murder was destroyed, Northern Ireland's Director of Public Prosecutions (DPP) demanded the Police Service of Northern Ireland's (PSNI) Chief Constable and Police Ombudsman launch a probe into the alleged concealment and destruction of an audio recording relating to the teenager's death.
Michael Tighe shooting: RUC and MI5 in shoot-to-kill probe after tape of teen death 'sabotaged' http://t.co/HvjDOloH8p#NINEWS

— Belfast Telegraph (@BelTel) January 15, 2015
A report detailing how MI5 officers covered up the existence of the tape, and later destroyed it, was written in the 1980s.
The document said two top-level MI5 officers based in Northern Ireland were responsible for the audio file's destruction. It recommended they be charged for obstructing the course of justice.
Then-Chief Constable of West Yorkshire Colin Sampson, who wrote the report, called MI5's repression of the evidence relating to Tighe's murder "reprehensible."
He insisted the officers were guilty of malpractice, and had engaged in a "grave abuse of their position."
Samson said the excuse the MI5 operatives had offered for withholding the evidence was "dishonest."
He stated further he had gleaned enough evidence to push for the prosecution of three intelligence officers for their roles in conspiring to pervert the course of justice.
READ MORE: 'It can and will happen here': Counter-terror officers draw somber conclusions from 7/7 (VIDEO)
Samson suggested, however, the most junior intelligence officer who allegedly destroyed the tape be offered immunity in exchange for testifying against his high-ranking colleagues.
The West Yorkshire Chief Constable also recommended three police chiefs be charged for conspiring to obstruct the course of justice.
Despite this fact, no charges were brought against any of the police officers. In a formal statement, then-Attorney General Sir Patrick Mayhew argued bringing them to trial was not in the national interest.
Mayhew failed to make any mention of MI5, however. MPs later insisted his rhetoric indicated the government had called for only police officials to be charged.
Sampson's report was obscured from public knowledge for three decades. But key parts of it were submitted to Belfast's Court of Appeal after a man who survived the same RUC shooting had a conviction overturned. He had been prosecuted for possessing firearms.
READ MORE: 'Shot 9 times in the head': Killing of innocent Brazilian by UK police reaches Strasbourg
The man in question, Martin McCauley, had his case referred to the Appeal Court by the Criminal Cases Review Commission. The body is responsible for examining miscarriages of justice in Northern Ireland.
The commission is believed to have spoken with people who had been party to a surveillance recording to discern whether a warning was issued prior to Tighe's murder.
After McCauley's conviction was overturned, Northern Ireland's DPP ordered a fresh investigation into the withholding and destruction of the surveillance recording.
Northern Ireland's Police Ombudsman is now probing ex-Special Branch officers' involvement in the fateful RUC shooting, which left Tighe dead. The actions of several MI5 officials are being investigated by Police Scotland.