'Playing politics': Ambitious Osborne vying to become PM, says Harman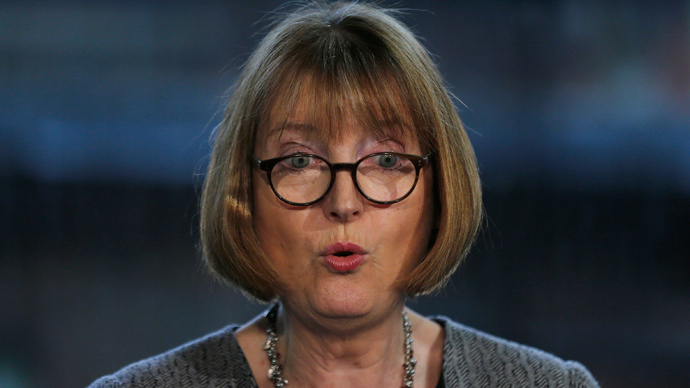 Acting Labour leader Harriet Harman has accused Chancellor George Osborne of using his emergency budget to improve his chances of becoming the next leader of the Conservative Party after 2020.
Harman said Osborne's budget had not been conceived with the economy in mind, but was a ploy to help him "move next door" to Number 10.
Harman attacked the chancellor for unveiling a budget which was "liberated from reality," saying his reforms would make "people worse off."
"A Budget for working people? How can you make that claim when you are making working people worse off?
"You are making working people worse off by cutting tax credits and scrapping grants for the poorest students."
If you're a young person this Tory budget hits you hard. No housing benefit, no living wage, and no student grant. #budget2015

— Lib Dem Press Office (@LibDemPress) July 8, 2015
The Conservatives surprised Labour by announcing the UK would adopt a compulsory living wage this year, meaning all workers on minimum wage would see a raise from £6.50 per hour to £7.20.
Harman accepted the proposals, saying the Labour opposition "would be prepared" to consider "sensible" new measures.
Osborne said the raise will affect 2.5 million of the lowest paid workers, but critics have already noted that purely defining the pledge as a compulsory living wage does not necessarily make it any different to a rise in the national minimum wage.
READ MORE: The ax man cometh: George Osborne's emergency budget
The Living Wage Foundation said while they are "delighted" by the pay rise, but added: "It's effectively a higher National Minimum Wage and not a Living Wage."
Harman further criticized the Chancellor's failure to implement his plan for stronger northern cities.
"Long-term term economic plan? What kind of long-term economic plan when they are ducking it on Heathrow, a northern powerhouse but you have pulled the plug on rail investment.
"And as for one nation Britain, how can you even stand and say those words while you cut tax credits for working people, you have not done enough to stop tax avoidance.
"More than seven years after the financial crisis, five of which were under this Tory Chancellor, the country is still dealing with the consequences and the recovery is still fragile," she said.
More criticism for the budget came from the Automobile Association (AA), who called the increase in Insurance Premium Tax "outrageous," adding it equalled a near 60-percent increase and would lead to more uninsured drivers on the road.
Green Party leader Natalie Bennett said the announcement of £8 billion worth of welfare cuts was "Victorian" and that higher tax thresholds would primarily benefit high earners.
#Victorian Cuts for benefits for third & further children - penalising children for decisions or misfortune of their parents #budget2015

— Natalie Bennett (@natalieben) July 8, 2015
Lift in lower rate tax threshold no benefit to those already earning less than £10,600, primary benefit to higher earners #budget2015

— Natalie Bennett (@natalieben) July 8, 2015
UKIP's only MP, Douglas Carswell, criticized Osborne for delaying the date that Britain would "balance its books," saying it had been pushed back every budget since 2010.
Every budget George Osborne has unveiled has pushed back date at which books will be balanced. He's done it again

— Douglas Carswell MP (@DouglasCarswell) July 8, 2015
The Trussell Trust also urged the government to determine whether the budget would reduce the number of people living in poverty and hunger.
"Our figures show the number of people fed by foodbanks remains at its highest ever level after a period of cost of living rises, a pay squeeze, and issues for welfare recipients caused by recent reforms," the charity said.