​Doctors with child porn, drug dealing convictions still allowed to practice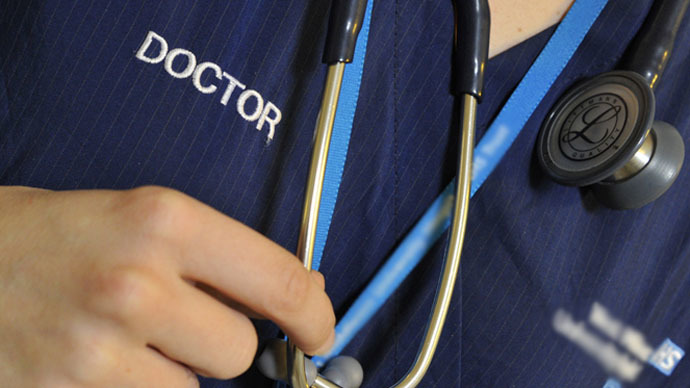 More than 1,000 doctors convicted for a range of criminal offences, including possession of child pornography and drug dealing, are still being allowed to practice medicine in the UK, an investigation has revealed.
Some doctors have committed crimes such as fraud, perverting the course of justice, cruelty to a child and death by dangerous driving.
Figures released by the General Medical Council (GMC) after a Freedom of Information request by the Mirror newspaper found 1,068 doctors and surgeons continue their work with a criminal record.
The GMC said it has asked the government for the power to automatically strike off doctors convicted of specific crimes.
The number of convicted doctors has risen by nearly 150 since December 2012, according to the Mirror.
The most common offence in the data is drink driving, with 360 convictions, followed by 189 for dangerous driving and 211 for "unspecified" offences.
A number of doctors have convictions for violent crimes, trafficking drugs and even cruelty to children.
READ MORE: Medical marijuana not as effective as previously thought – study
Seven male doctors were convicted for kerb crawling – the act of driving slowly in search of a prostitute – and three were caught in possession of indecent images of children.
Two doctors were found guilty of causing death by dangerous driving, two for trafficking drugs and another two for possessing offensive weapons.
Some 24 were convicted of forgery, 13 for fraud, one for perverting the course of justice, and one for perjury.
Campaign groups have blasted the GMC for failing to tell patients whether their doctor has a criminal record.
Patient Concern founder Roger Goss told the Mirror: "They are supposed to be protecting the safety of patients and if they have been calling for this for nearly four years why haven't they succeeded? They aren't calling for change loud enough."
READ MORE: 'Diabolical mad scientist': Ex-Army doctor probed over training practices

GMC Chief Executive Niall Dickson said: "Whatever happened in the past, the current leadership of the GMC will always push for tough sanctions in response to serious convictions. A driving offence is one thing, a sexual offence is another.
"We will always call for any doctor who receives a custodial sentence for a serious offence to be struck off.
"From next year we will have a right of appeal against tribunals' decisions we think are too lenient, and we will not hesitate to use that right if we feel patients will not be adequately protected.
"For nearly four years we have been calling for the right to strike off doctors who have been convicted of serious offences without the need to go before a tribunal. We are still waiting for government to give the legislative time to bring this about," he added.
You can share this story on social media: