​Al-Qaeda cleric linked to Tunisian terror attack living in UK on benefits – report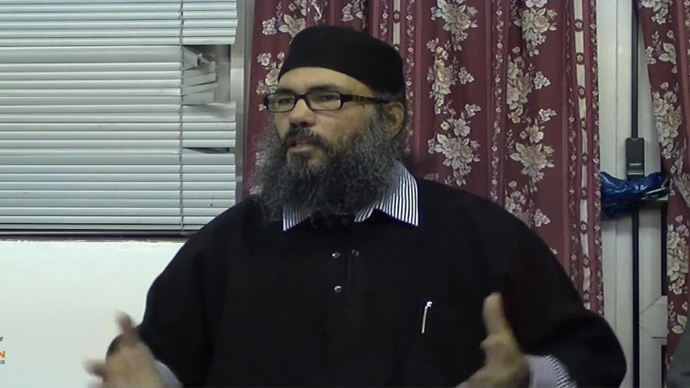 Al-Qaeda cleric Hani al-Siba, who is suspected of having plotted the Tunisian beach massacre, is living on disability benefits in Britain, it has emerged.
The revelation was uncovered in a report published by the Daily Mail on Sunday.
Egyptian-born al-Siba is believed to have radicalized Islamic State militant Jihadi John and influenced Islamist fanatics who trained Tunisian gunman Seifeddine Rezgui.
READ MORE: 'Jihadi John fled to Libya after press revealed identity' – US intelligence
The Tunisian gunman sent shockwaves across the globe after he left 38 innocent people dead in a brutal beachside massacre late last month. Previously a football-loving student with a flair for break dancing, Rezgui's father insists Islamic extremists manipulated his son.
Egyptian-born al-Sibai lives on a disability allowance in a leafy West London district with his family – a wife and five children. The 53-year-old is granted almost £50,000 a year. However, UK authorities suspect he has been claiming benefits fraudulently.
Chairman of the home affairs select committee Keith Vaz said he will write to Home Secretary Theresa May to inquire why al-Sibai is still in the country.
"It is extraordinary that successive governments have been trying but failing to remove someone who has these worrying links," he said.
"The way he has foiled attempts to remove him are a cause for enormous concern."
READ MORE: 'Illogical' not to bomb Islamic State in Syria – Def. Secretary
UK security chiefs are understood to be investigating the links between al-Sibai and a notorious west London terror network. Islamic State terrorist Jihadi John, otherwise known as Mohammed Emwazi, operated directly within this group.
Allegations have surfaced that al-Sibai, supposedly a charismatic preacher, captivated a group of Islamic young men who later left Britain to fight as jihadists.
During a court case earlier this year, the preacher was accused of sending material to terror group al-Qaeda and conspiring to commit acts of terrorism. Al-Sibai flatly denies the allegations.
The Department for Work and Pensions (DWP) told the Daily Mail those who "commit, plan and support acts of terror will be prosecuted." The Home Office declined to comment.