Azelle Rodney's death 'avoidable' claims mother, as police marksman cleared of murder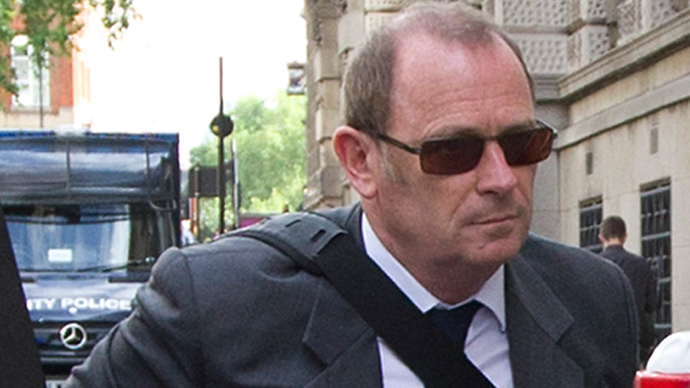 A police marksman has been cleared of murder in a British court 10 years after he shot and killed suspected robber Azelle Rodney in north London. Rodney's mother continues to insist her son's death was 'avoidable.'
Rodney was shot dead on April 30, 2005, when police marksman Anthony Long fired eight shots in 2.1 seconds, six of which were ruled fatal.
Jurors at Britain's Central Criminal Court, the Old Bailey, deliberated for 12 hours and nine minutes before finding Long not guilty.
In a statement, Rodney's mother Susan Alexander repeated her belief that her son's death was "wholly avoidable" and called on police to apologize.
On the night of the incident, Rodney was in the back seat of a Volkswagen Golf which was boxed in during a 'hard stop' by armed police on Hale Lane, Mill Hill, London.
Long was part of an operation to stop an attempted robbery on Colombian drug dealers.
The police marksman allegedly took six hundredths of a second to start firing on Rodney – who was aged 24 at the time – after his unmarked police car approached the Volkswagen Golf.
— Susan Alexander (@susiea7) July 25, 2013
The prosecution in the case argued that Long would not have had enough time to see whether Rodney was doing anything which might pose a risk to the public or police.
Long, 58, has said he believed his colleagues were in "imminent" danger and denied murdering the young man.
Police intelligence had suggested the gang was armed with at least one machine gun as they prepared to strike the Colombians on the Saturday evening.
However, when the car was searched later three weapons were discovered, none of which were automatic and only one was loaded, the Old Bailey heard.
Long, who was commended seven times during a 33-year career with the Metropolitan Police, welcomed the court's decision.
"I am very grateful to the jury for returning a not guilty verdict. It has been very difficult facing trial for something that happened 10 years ago when I had acted to protect the lives of others as a part of my job and based on my training and experience," he said, standing outside the court.
READ MORE: Mark Duggan family: Firearms officers 'protecting' gun sellers, policing inquiry needed
"Police firearms officers do not go out intending to shoot people and, like me in this case, have to make split-second life-or-death decisions based on the information available to them at the time.
"I want to thank my family and friends who have stuck by me and supported me during this difficult time. I also want to thank the Police Federation that has supported me throughout and my legal team from Slater and Gordon."
In a statement following the court's decision, Susan Alexander repeated her claim that her son's death could have been avoided.
"I repeat that his death was wholly avoidable, but I of course accept that the jury has spoken, albeit there didn't seem to me to be very much of the prosecution's case in the judge's summing up and legal directions.
READ MORE: Over 3,000 UK policemen investigated for alleged assault, 98% remain on duty – report
"This prosecution was completely justified. Clearly, Mr. Long had a case to answer, but now that the jury has done its job my family and I have to draw a painful line under the last 10 years; I need some time to myself to grieve properly for the loss of my 24-year-old son."
Alexander insisted that she did not "seek to justify" what Azelle was doing on the day he died, but said he was entitled to be apprehended rather than "die at the hands of the police."
Rodney's mother went on to ask the police and Independent Police Complaints Commission for an apology.
"I still seek an unreserved apology from the police and IPCC. The police owe me an apology for the avoidable killing of my son, including the way tactics were decided on 30 April 2005."
"The IPCC still owe me an apology for the whole inadequate investigation in 2005. A better investigation may have resulted in a trial nine years ago – I can never get those years back – the IPCC must stop failing families in this way.
"Having said that, I thank those at the IPCC who worked on this case with commitment from 2013 onwards and those at the CPS who during the same period made considerable efforts to prepare the case for trial – and I particularly thank the barristers who prosecuted the case with courage and determination, Max Hill QC and Alison Morgan," she added.