Terror threat grounds US Independence Day airshow at UK base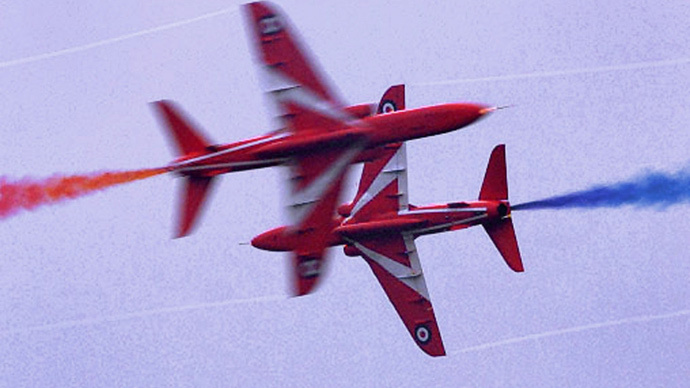 Independence Day celebrations at a US Air Force base in Britain have been canceled due to the risk of a terrorist attack. The two day event at RAF Lakenheath, Norfolk, was pulled in the wake of attacks in Kuwait, France and Tunisia last week.
The airshow was set to include a spectacle from the RAF's Red Arrows and the Falcons parachute team. But following last week's attacks and the upcoming 10th anniversary of the 7/7 London bombings, the base decided to cancel the festival.
"The decision was made due to the most current local threat assessments. The base continually surveys the security environment alongside host nation counterparts and must take appropriate measures based on those assessments," the US Air Force said.
Colonel David Eaglin, 48th Fighter Wing vice commander said, "While we were certainly looking forward to this year's celebration and hosting the US and UK communities at RAF Feltwell, we have to put public safety first and foremost.
READ MORE: RAF may lack aircraft to bomb Syria – expert
"We apologize for any inconvenience this cancellation has caused, and we will continue to work with our UK counterparts – both military and civilian – to make sure we keep our airmen and the local communities safe."
Their decision to cancel the festival comes after London's emergency services took part in a two-day counter-terror exercise in the capital.
The training exercise is designed to test how all the emergency services respond to a terrorist attack.
As well as security forces and medical services, the government's COBRA committee was also involved.
The exercise was devised in January. Police Commissioner Sir Bernard Hogan-Howe said it was in response to the increasing threat of terrorism.
"Over the last year the rate of arrests has increased. We are arresting about one person a day for terrorist offences. It is clear during that time that we've disrupted some very serious plots and some of those cases are going to the courts," he said.