British family of 12 may have fled to Syria – police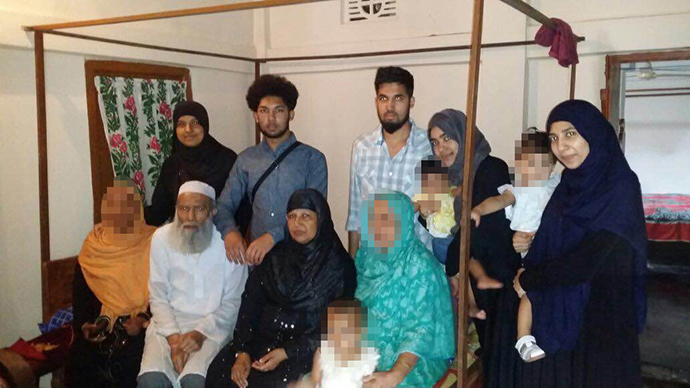 A British family of 12, including two grandparents, three sons, their wives and three grandchildren have disappeared amid fears they may have traveled to Syria.
The group, which includes a baby, disappeared after leaving their hometown of Luton on holiday to Bangladesh.
Police say there is "a suggestion that the family may have gone to Syria."
On Wednesday afternoon, Bedfordshire Police confirmed they were investigating the family's disappearance.
They are reported to have traveled to Bangladesh from Heathrow Airport on April 10, but failed to return home, police said. They were reported missing by a family member on May 17.
READ MORE: 200% rise in terror arrests among British teens
"Muhammed Abdul Mannan, 75, his wife Minera Khatun, 53, of Spencer Road, Luton, their daughter Rajia Khanom, 21, and sons Mohammed Zayd Hussain, 25, Mohammed Toufique Hussain, 19, Mohammed Abil Kashem Saker, 31, his wife Sheida Khanam, 27, Mohammed Saleh Hussain, 26, and his wife Roshanara Begum, 24, along with three children, aged between one and 11, were reported missing after failing to return home from a holiday in Bangladesh in May," the police statement reads.
"There is a suggestion that the family may have gone to Syria, however police have so far been unable to corroborate that information."
The statement added: "Police are continuing with their enquiries and are working with relatives who are still in the UK."
The disappearance follows news of three sisters and their nine children thought to have fled to Syria after making a pilgrimage to Saudi Arabia.
They were due back in England on June 11, but the sisters failed to make contact with their husbands, two of whom still live in the UK, who alerted the police.
The sisters are believed to have a brother who has already left the UK for Syria, but it is unclear which group he has joined.