Britain a magnet for cyber-attacks, intl espionage, says MoD chief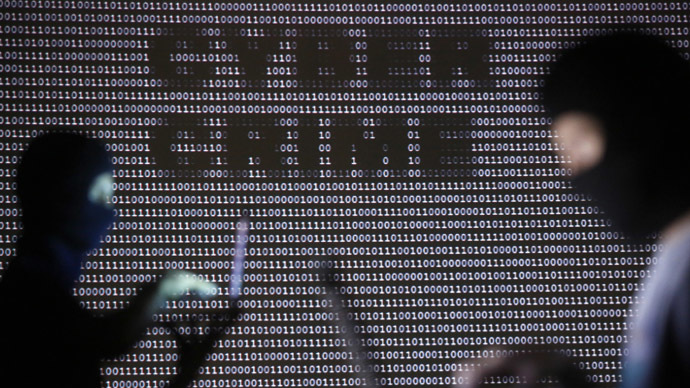 Britain's military must grapple with "hundreds if not thousands" of attempted cyber-attacks each day and is a magnet for international espionage, a Ministry of Defence (MoD) chief says.
Brigadier Alan Hill, who runs the MoD's Operate and Defend division, says UK military systems detect more than a million suspicious acts each day. While cyber defense is a top priority for the UK, Hill says the military's cyber capabilities remain shrouded in secrecy.
Cyber attacks pose a significant threat to the UK economy, with the total cost to firms estimated at £34b per year - http://t.co/GcEmCAcrQh

— Onyx Group (@onyxgroupuk) June 25, 2015
Speaking at a London Technology Week event, Hill described the cyber threats Britain faces.
"I deal with a lot [of attacks] every day of a varying nature," he told the Financial Times.
"What the attackers are after has not changed — it is the complexity of the attacks [that has]."
Hill said the spectrum of cyber-assaults Brits face is rapidly evolving, and the MoD must remain ahead of the game a result.
Defending military interests in cyber space
An ex-MoD commander, Hill now runs the defense capabilities of the MoD's Information Systems and Services (ISS). Located at Corsham in Wiltshire, this covert base has a mandate to protect military interests in cyber space. The MoD's international security control center is also based at Corsham.
The ISS offers work to hundreds of soldiers and technicians in Wiltshire and at the government's Cheltenham-based listening post GCHQ.
Hill told the FT the MoD's "cutting edge" approach to cyber-crime lies in using big data analytics to mine through millions of incidents logged on its computer networks.
Hans Franken on fighting #cyberterrorism: we need more secure systems, stronger penalties, better police training, warning public of risks.

— PACE (@PACE_News) June 26, 2015
While some dimensions of military spending may face cuts, he predicted continued largescale investment in cyber warfare.
The MoD is radically redefining its traditional procurement and contracting practices in a bid to enhance its digital capabilities, Hill told the FT.
"More agile procurement is the only way we are going to stay ahead of the game because the tech is changing so fast," he said.
"We are very sophisticated, but there is no complacency allowed."
"Traditionally, we defined what we wanted and then over 10 years we had it built. That is great for tanks and ships and aircraft but it's no good in IT."
An age of cyber-terrorism
Earlier this month, the United Nation's nuclear watchdog called upon the international community to take firm measures to ensure their nuclear facilities are safe.
The UN body issued the warning at the International Atomic Energy Agency (IAEA) in Vienna.
The International Conference on Computer Security in a Nuclear World was the first of its kind and was called as a result of cybercrime and cyberterrorism becoming a daily reality.
An estimated 90 percent of large British firms have fallen prey to cyber-attacks, costing the UK economy billions of pounds. These "chronic" threats stem from hostile nations, terror outfits and hacktivists, a study by auditing giant PricewaterhouseCoopers (PwC) revealed in early June.
International Legal Issues Of Cyber Attacks, Cyber Terrorism, Cyber Espionage, Cyber Warfare And Cyber Crimes http://t.co/16LPJsYcXj

— Ian (@Secnewsbytes) June 21, 2015
The report said incidences of hackers attempting to steal confidential data across the UK are rising steadily. It estimated the average cost of the most serious security breaches to large private firms has increased dramatically in the past year, and could now be as high as £3.1 million per firm.
In a rising climate of cyber threats, UK scientists are also developing ground-breaking technology to prevent hackers from remotely hijacking airliners.
Last year, researchers from Cranfield University began developing a "network architecture" that would instantly recognize malicious viruses that could be used to compromise flight control software.
In January, Prime Minister David Cameron and US President Barack Obama resolved that British and American intelligence officials would test the defense capabilities of critical institutions during a series of cyber war games scheduled to play out throughout this year.
The joint cyber tests are being conducted against each state's banks, financial institutions, and other critical infrastructure.
You can share this story on social media: