'Lee Rigby revenge' attack almost severed Sikh dentist's hand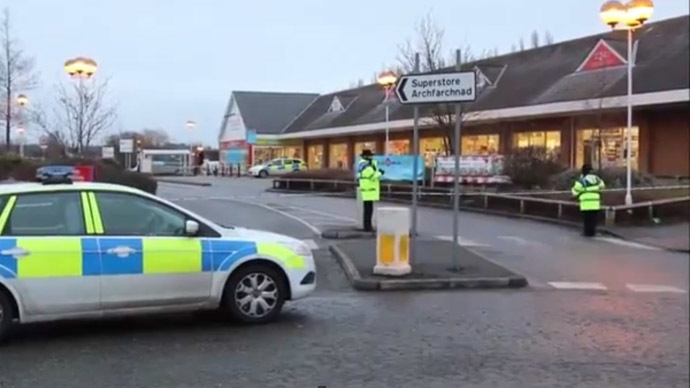 A Sikh dentist almost lost his hand in brutal attack by a white supremacist, who allegedly targeted the victim in revenge for the 2013 murder of Fusilier Lee Rigby in Woolwich, a court has heard.
Dr Sarandev Bhambra from Leeds was attacked with a machete and a hammer, while shopping in a branch of Tesco (UK supermarket chain) in the small town of Mold in January.
Zack Davies, who stands accused of trying to murder the trainee dentist, allegedly shouted "white supremacy," "this is revenge" and "this is for Lee Rigby" as he carried out the attack.
Davies, 26, of Mold, denies the charge but admits wounding with intent.
Dr Bhambra tried to escape from the defendant. He threw items from the shelves to try and trip him as he chased him around the shop, the court heard.
Shopper Leanne Jones told the court Davies "started to act like a lunatic and raised the machete above his head ... he was striking him as hard as he could."
Another witness, who was shopping with her four-year-old daughter said: "He was shouting 'justice for the whites' as he was hacking with the machete … he was constantly striking on the Asian man's back."
Prosecuting barrister Sion ap Mihangel said Davies was out looking for his mother's boyfriend, but couldn't find him.
He said he followed Dr Bhambra into the Tesco store because of his Asian appearance and attacked him within minutes with a machete and claw hammer, which he had in a rucksack.
Mihangel told the court this was a "racially motivated attack."
READ MORE: Suspect shouts 'white power' in 'racially motivated' machete attack
The prosecution argues Davies would have killed Dr Bhambra were it not for the intervention of a customer, former soldier Peter Fuller, who stood in his way and persuaded him to disarm.
After he was arrested, the 26-year-old said: "It was me. I surrendered my weapons. I did it for Lee Rigby," the court heard. He is said to have told witnesses that he had "lost it" and that he carried out the planned attack "for the whites."
While being interviewed by police, Davies referred to Islamist terrorism and the Paris terror attacks.
"It's kind of like Europe's under siege," he said.
The defendant's home was later searched where items relating to white supremacy and Nazism were found, the court heard.
Dr Bhambra suffered two wounds to the head, a wound to the lower back, an injury to the ankle and a "huge gaping wound" to the base of his left hand.
British Sikhs have seen a rise in hate crime as a result of increasing Islamophobia, with some attackers mistaking the turban worn by orthodox practitioners for that worn by Osama bin Laden.
The trial continues.
You can share this story on social media: