Suspect shouts 'white power' in 'racially motivated' machete attack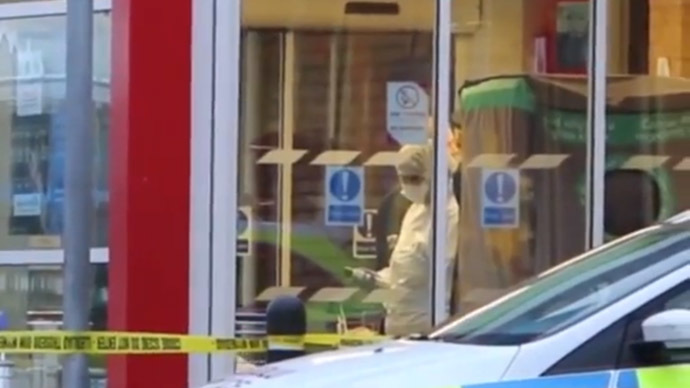 A machete and hammer wielding attacker seriously injured an Asian man in a Tesco supermarket while shouting "white power," according to police and witnesses.
Supermarket shoppers in Mold, Wales, were forced to evacuate on Wednesday afternoon when the incident, thought to be a racially motivated attack, took place.
Witnesses claim the attacker was carrying a "machete in one hand and a hammer in the other," when he targeted a 24-year-old Asian male, who remains in hospital suffering "life-changing injuries," according to police.
A 25-year-old man has been arrested on suspicion of attempted murder.
Police sources confirmed an extra 11 officers will be carrying out high visibility patrols in the area.
One witness told The Daily Post he saw a man holding a "huge knife" chasing an Asian man down a supermarket aisle shouting "white power."
Colin Cooper, who witnessed the attack, said: "I heard a lot of shouting to start with," then "a lad chasing another lad with a knife."
"Thirty seconds or a minute later this lad was being helped by a couple of staff saying 'get me an ambulance,'" he added.
Rich Fay, a 20-year-old student, who was in the store with his father, said: "It was chaos, the staff were screaming."
There were "quite a lot of elderly customers" inside, he added.
The man was "reprimanded" by somebody who tried to grab hold of him, and was later "dragged out of the store."
"As we went around the corner, we saw a man with a knife in one hand and something that looked like a hammer in the other that still had the tags on them."
North Wales Police have indicated this was a "racially motivated" attack.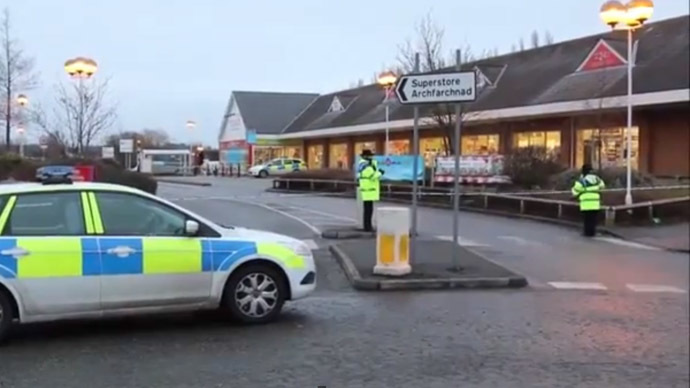 DCI Alun Oldfield of Wrexham CID, who is leading the investigation, urged people "not to jump to conclusions," as a result of posts on Twitter suggesting the incident was a terror attack.
"I understand speculation is circulating via social media but this will not help out investigation," he added.
"Police want to provide reassurance to the public that incidents of this nature are rare in North Wales," he added.
Local MP David Hanson called the incident "terrible and shocking."
"The news of the attack on an individual in Mold is truly appalling and my thoughts go with the victim and his family," he added.
A Tesco spokesman confirmed the store has now reopened, after it was closed for 24 hours following the incident.
You can share this story on social media: