​Councils must adhere to Armed Forces Covenant – watchdog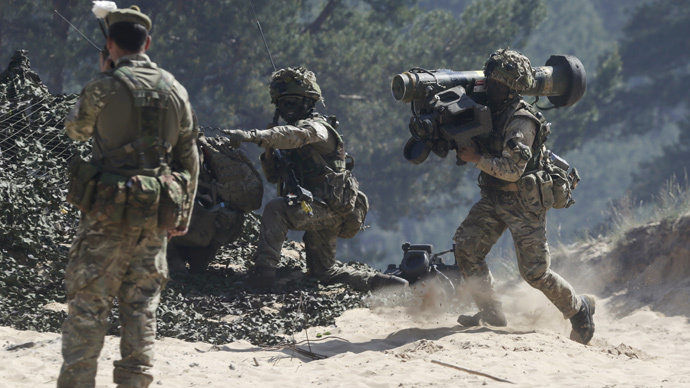 Local councils must pay more than just "lip service" to the national government scheme designed to ensure military personnel and their families are not disadvantaged, the Local Council Ombudsman says.
The criticism comes as it was revealed that an armed forces family was not provided with school transport after having to move home.
While not a legally-binding agreement, the covenant is aimed at making sure armed forces personnel do not suffer as a result of service in the military.
The ombudsman found that Devon County Council was obliged to provide transport to the family of Lance Corporal Chris Chell, who had been relocated to Exeter by the military.
READ MORE: 'Sanitized, one-sided account': Veterans blast school resource that 'infects kids with militarism'
READ MORE: New British army elite unit to hone social media and psychological warfare
Jane Martin, the Local Government Ombudsman, said: "Councils that have signed up to the covenant have pledged to consider the often quite unique circumstances that forces families find themselves in.
"I now hope that other authorities that have signed the Covenant will reflect on my report, reexamine their own policies and ensure they adhere to both the letter and spirit of their pledge," she said.
"It is not enough to say that decisions about civilian families would be similarly made and therefore forces families are not placed at a disadvantage."
The Armed Forces Covenant and related schemes such as the Armed Forces Community Covenant are not without controversy, however, with some initiatives considered part of a wider drive to militarize British society.
Writing for Open Democracy, Emma Sangster of the military watchdog Forces Watch said: "In creating a framework for removing disadvantage in housing, healthcare, education, deployment and other areas, the government has also created a mechanism whereby local authorities, business, educational, charities and community organizations are morally obliged to honor the forces."
"While removing disadvantage towards genuine equality is important, the Community Covenant goes much further by urging local authorities to build on wider support such as 'fundraising, military celebrations and open days, attending homecoming parades and repatriation ceremonies and offering commercial discounts,'" she added.