​NATO defense spending a 'red line' – US Air Force Secretary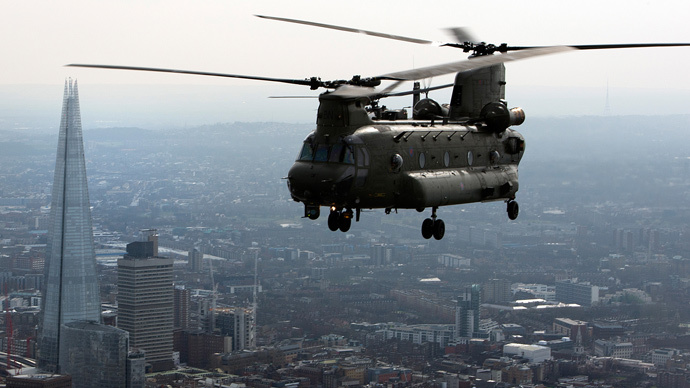 Britain's failure to commit to spending 2 percent of its gross domestic product (GDP) on defense, as required by NATO members, could have "devastating" consequences for the UK and its allies, according to the US Air Force Secretary.
Addressing an audience in Brussels, Air Force Secretary Deborah Lee James said: "Defense spending should be a red line and this is the path we are taking in the United States."
She accepted there were limits on national budgets, but appealed to NATO members to hit the largely symbolic 2 percent target.
"I am all too aware that we all have continuing budgetary challenges and this is no different in the United States."
Citing the range of security threats which the west is said to face, she argued security was paramount.
READ MORE: Govt deems security risks too low to 'exempt defense from austerity,' says think tank
READ MORE: Chancellor Osborne demands extra £1bn UK defense cuts
"But the security challenges facing us today, both external and internal, means that we cannot take our security for granted," she said.
"It is very important we stop this downtrend trend [in spending on budgets] and strive for the 2 percent target that all NATO members agreed to."
Britain's Conservative government is undertaking a Strategic Defense and Security Review (SDSR) to determine how defense spending will be allocated.
Last week, to the dismay of some senior UK military figures, Chancellor George Osborne announced a further £1 billion in defense cuts.
The cuts come at a time when many senior government and military figures warn of a "resurgent" Russia and the risks posed by Islamic terrorism emerging from Iraq and Syria and domestically.
Despite the clamor around defense spending, which became a major issue in the run-up to the UK general election last month, the Royal United Services Institute (RUSI) published a report, questioning the dominant narratives on military austerity.
The defense think-tank said the government believes strategic threats posed to Britain are not serious enough to merit insulating military spending from budget cuts.
"[It] is not yet convinced that strategic security risks are high enough to justify an exemption for defense from austerity," the report said.