​Cameron 'fast losing patience' with Iraq War inquiry delays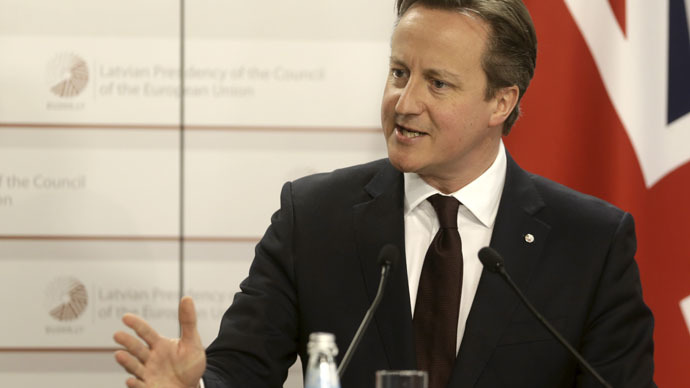 Prime Minister David Cameron has warned he is "fast losing patience" with the delayed publication of Sir John Chilcot's Iraq War inquiry report, amid rumors it may not be published for yet another year.
Chilcot told the PM in a letter he is waiting for a number of individuals and organizations criticized in the report to provide responses.
The inquiry chairman added he could not set a timetable for the publication of the report.
In his reply, Cameron told Chilcot those who served in Iraq and those who "lost loved ones" in the war are awaiting the results of the investigation.
The controversial inquiry began six years ago, completing its evidence gathering in 2011.
A legal process known as "Maxwellization" is said to be behind the report's continued delays.
Named after the late 20th century newspaper and publishing mogul Robert Maxwell, it is the process by which those criticized in a report can view what is said about them prior to publication and, if they wish, contest the findings.
READ MORE: Chilcot Iraq Inquiry report 'unlikely to be published for another year'
READ MORE: 'Laughing stock of the world': MPs debate Iraq Inquiry delay
READ MORE: Blair: 'Don't blame me for Iraq inquiry delays'
Dozens of people and organizations are said to have been grilled in the report, some of whom have entered into correspondence with the inquiry team asking them to draw on additional evidence in their defense.
Chilcot wrote to Cameron, explaining that the inquiry must wait until all responses have been received before drafting a timeline.
"It is now essential that all remaining responses are received so that the process can be completed. Only when all responses are in our possession and have been evaluated will I be able to write to you with a realistic timetable for completion.
"I and my colleagues understand your concern that it has not been possible to publish our conclusions before now.
"I am sure you will also share my desire to ensure that those conclusions – covering a period of nine years – hold firm once published," Chilcot said.
The PM chastised the former civil servant and member of the Privy Council, saying he was "disappointed" the report was taking so long.
In a letter to Chilcot, he wrote: "Since the establishment of the inquiry nearly six years ago, the British public, in particular those who served in Iraq or lost loved ones in the conflict have been awaiting the results of your work."
"They, and I, had hoped for the publication of your report by now and we are fast losing patience."
The Scottish National Party's leader in the House of Commons, Angus Robertson MP, challenged Chancellor George Osborne on the issue at Prime Minister's Questions on Wednesday.
Osborne, who was standing in for Cameron, said the inquiry was "completely independent of government and we do not determine when it publishes its conclusions."
"But where I agree with the honorable gentleman is this: it has been a long time coming. And people, I think, are running out of patience. They want to see that report," Osborne said.
You can share this story on social media: