Info wars: Silicon Valley tech giants refuse to give UK snoops data on demand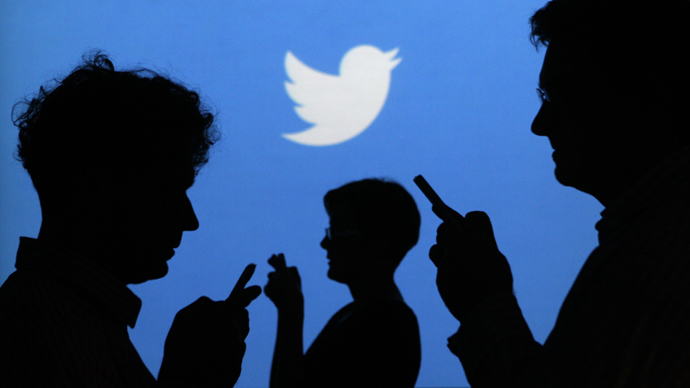 US internet firms only handed over 25 percent of the data British authorities requested while conducting an intelligence operation in 2014, a report on snooping powers reveals.
Authored by Britain's Independent Reviewer of Terrorism Legislation David Anderson QC, the study was published on Thursday.
Anderson had high levels of access to classified documents and multiple state bodies, including the National Crime Agency, MI5, MI6 and GCHQ.
He was compelled by the Data Retention and Investigatory Powers Act 2014 to scrutinize the terror threats Britain faces, the state's capacity to combat these threats and safeguards in place to protect citizens' privacy.
Sense and security: Surveillance is crucial to our safety, but not at any price http://t.co/CXTvSUEJaC

— David Anderson (@terrorwatchdog) June 12, 2015
Commenting on his findings, Anderson said the scope of his investigation extended "well beyond the field of counter-terrorism."
"Public authorities intercept communications, and collect information about communications, for a host of other purposes including counter-espionage, counter-proliferation, missing persons investigations and the detection and prosecution of both internet enabled crime (fraud, cyber-attacks, child sexual exploitation) and crime in general," he said.
Anderson's report found that UK intelligence services have drawn back on requests for data about criminals and terrorists from Silicon Valley firms because they feel the calls will not be met.
Anderson said clandestine talks to improve co-operation between American tech giants and the British government have reached an impasse, with "no immediate solution in sight."
One tech firm told him their brand takes priority over British intelligence.
READ MORE: German prosecutors close probe into alleged NSA tapping of Merkel cellphone
READ MORE: Tony Blair pleaded with US judge to spare David Petraeus jail over CIA leak
READ MORE: NSA spying may cost US companies over $35bn & do lasting harm to economy
Anderson criticized tense relations between tech firms and the British government. These relations have made many such companies "increasingly uncomfortable," he said.
Some tech firms "may well show a preference … to protect customers' privacy rather than co-operate with governments," he added.
Director of human rights group Liberty, Shami Chakrabarti, said the report paints a stark contrast to the "defensive whitewash" peddled by the "discredited Intelligence and Security Committee of the last Parliament."
"Liberty has been campaigning for judicial warrants against the Snoopers' Charter for many years," she said.
"Whilst we don't agree with all his conclusions, Mr Anderson's intervention could be the beginning of re-building public trust in surveillance conducted with respect for privacy, democracy and the law. It is further vindication of Edward Snowden's courage," she added.
Anderson's report revealed internet giants such a Twitter have tipped off customers who have fallen prey to security services' snooping.
US tech firms are not legally obliged to comply with requests from intelligence agencies across the globe. Twitter, Google, Apple, Facebook and Microsoft all notify their customers if an intelligence agency asks for information about them, unless the snoops convince them to remain silent.
The majority of these companies made changes to their policies in 2014, demanding intelligence agencies put their requests in writing. As a result, intelligence chiefs can face long waits before receiving information.
Anderson said current legal avenues to request communications data from US tech firms take nine months on average.
He insisted the mutual legal assistance treaty, which governs this process, is widely thought to be "ineffective." Resultant legal avenues are simply "too slow to meet the needs of an investigation," he said.
Theresa May says she takes a "different view" from @terrorwatchdog David Anderson about utility of data communications powers

— Danny Shaw (@DannyShawBBC) June 11, 2015
Dr Diane Webber, a research fellow at right-wing think tank the Henry Jackson Society, said human rights laws are being used to delay the extradition of terror suspects from Britain to the US.
She told the Telegraph newspaper this situation highlights "deficiencies" in Britain's "extradition procedures."
"Simple steps can and must now be taken to abridge the lengthy process of extradition and thereby cut the costs to the taxpayer, without adversely affecting the human rights of the suspects," she said.
Special Envoy on intelligence and law enforcement on data sharing, Sir Nigel Sheinwald, is currently working to thaw frosty relations between UK authorities and US tech firms.
A former senior British diplomat, Sheinwald was appointed to the position of Special Envoy by Prime Minister David Cameron in 2014. Whether he will succeed in reviving failed negotiations between London and Silicon Valley remains to be seen.
Welcome David Anderson report today on investigatory powers. Urged Home Sec to accept recs on judicial authorisation & stronger oversight

— Yvette Cooper (@YvetteCooperMP) June 11, 2015
Anderson's report suggests tighter co-operation would emerge from US tech hub Silicon Valley if judges were able to scrutinize warrants for data. At present, Tory Home Secretary Theresa May presides over this task.
Anderson's report concluded US firms are "united in their opposition" to handing over "encrypted material" to intelligence firms worldwide, including the America's National Security Agency (NSA).
Amnesty International UK legal program director Rachel Logan said US legislators are clamping down on overly invasive surveillance practices. But she warned Britain's majority Conservative government is doing exactly the opposite.
"Thanks to Edward Snowden, in the USA legislators have started to wake up to the need to roll back overbroad surveillance – here the government has been trying to give itself ever greater snooping powers," she said.
"The government should stop trying to make the UK the world's leading surveillance state. People are rightly saying to ministers – don't spy on us."
You can share this story on social media: