Pentagon: We sent live anthrax to UK lab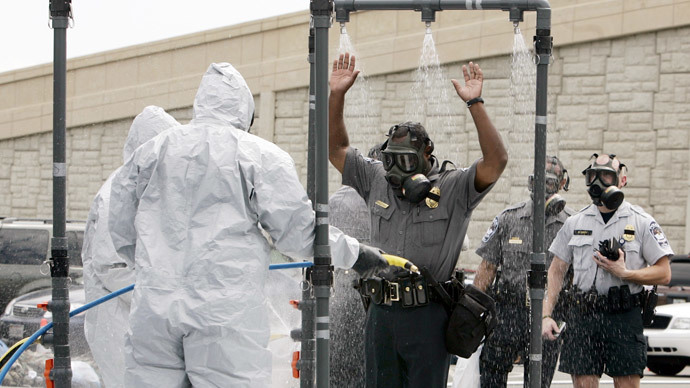 An unnamed UK company received a batch of samples with unsafe levels of anthrax in 2007, bringing up the number of facilities that were shipped the deadly bacteria from the US to 68, according to the US Department of Defense.
"The company has informed us it destroyed samples shortly after testing," said a statement from the UK Health and Safety Executive.
"If anyone would have been exposed in 2007, symptoms would have presented shortly after. No such reports of ill health were apparent in the workforce. On this basis we do not believe there is any continuing health risk to staff or to the public."
READ MORE: Live anthrax sent to 51 labs in 17 states and 3 nations – Pentagon
The samples were sourced from the Dugway Proving Grounds, a top government bioweapons facility in Utah, which distributed them for research purposes, to a facility operated by UK staff.
The anthrax was supposed to be "inactivated" to prevent possible contagion, and stop agents who could use it as a biological weapon from obtaining it.
"We look forward to speaking with the US Department of Defense to understand how this issue arose in 2007 and how they will ensure similar situations are avoided in the future," said the UK statement.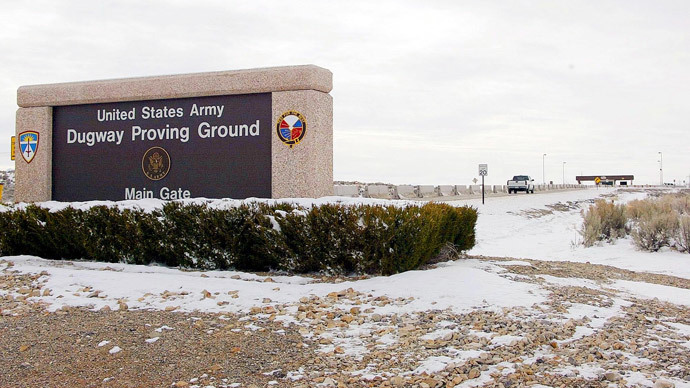 The crisis began last month, after a lab reported working on a bioweapons test said that it was able to accidentally grow anthrax after receiving a supposedly inactive culture. The Pentagon decided to retest 400 batches, out of which at least four contained live bacteria.
"Another lot came up positive and that lot had sent samples to the UK and Massachusetts," said DoD Colonel Steve Warren about the latest results, noting that the samples sent to the locations may not have been live, but merely came from a badly-processed batch.
According to its latest statistics, the improperly treated samples were sent to 19 US states and four foreign countries, including Canada, South Korea and Australia. 31 US residents are currently being monitored for symptoms of the illness, and being given preventative therapies.
The Pentagon insists that there is "no risk" to the general public even from recent samples, and that there is "very low" risk to lab workers. It has, however, put a moratorium on further shipments until the exact cause of the technological failure in Utah is identified.
You can share this story on social media: