Cyber-attack leaves millions of British students without access to online resources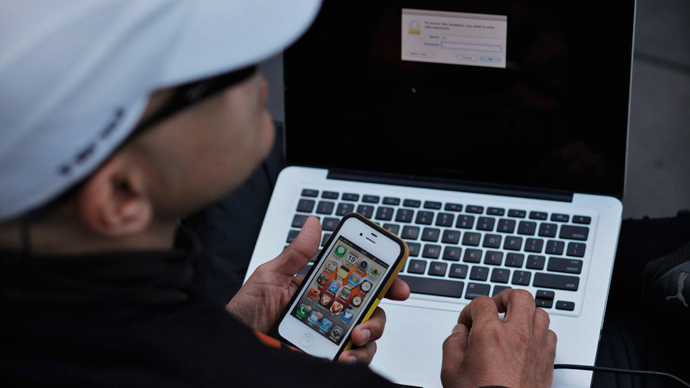 Millions of staff and students at over 150 centers of further education were left without access to their online resources following a cyber-attack on the University of London Computer Centre.
As well as blocking users from accessing Moodle, which the ULCC hosts, a number of university and education related websites were brought down, including the Universities UK website and the European Library.
Amongst the universities affected by the hack were the University of Warwick, Queen Mary University of London, Birkbeck and Manchester Metropolitan University.
READ MORE: Pro-ISIS hackers threaten US, Europe, Australia with 'electronic war'
A spokesperson for the ULCC, which hosts more than 3 million users, said the "whole system" was brought down between 7:30 a.m. and 11:45 a.m., resulting in a "complete shutdown."
After the systems were recovered, the ULCC issued a statement saying: "All our services are now up and running again! The networking issue was caused by a cyber-attack. We have taken action to block the source. An incident report will be produced and shared in due course."
While the spokesperson was unable to give details about the specific nature of the attack, they said it was likely to have originated in the UK.
More information will be made available by the UCLL on Friday after a briefing has taken place.
The hack has proved problematic for many students as May and June are a key time for exams and assessments.
ERM HOW AM I SUPPOSED TO LOOK AT MY REVISION SLIDES FOR MY EXAM TOMORROW WHEN MOODLE IS DOWN @ManMetUni ARE YOU ACTUALLY SERIOUS????????????

— Abbie Winter (@abbiewint) May 21, 2015
Paying £9,000 a year for Moodle to be down on results day, good one Plymouth

— Lauren (@BlameLauren) May 21, 2015
idly roaming Twitter coz systems are down. I should experience joy (ha! can't work!) but it is frustrating. Twitter works why can't Moodle?

— George Roberts (@georgeroberts) May 21, 2015
Why the fuck is moodle down I have so much work to do

— Ellie (@ELLIEExoxo) May 21, 2015
The day before an exam and moodle is down. Typical!

— Matthew Yarwood (@MPY123) May 21, 2015