​'Astounding lack of oversight': UK foreign aid decried by NGOs, cautioned by watchdog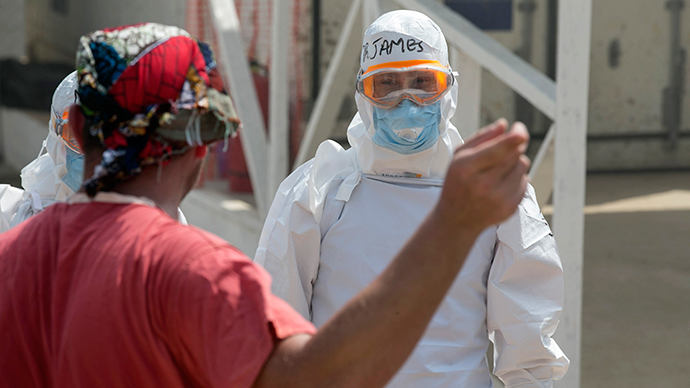 The UK government has been criticized for the increasingly close relationships it has encouraged between businesses, aid delivery and development following an audit by a development watchdog.
While the Independent Commission for Aid Impact (ICAI) was broadly supportive of the close relationship between business and development, a number of NGOs were highly critical of the trend.
The ICAI said that the government's Department for International Development (DFID) must "work with businesses that want to invest in developing countries in such a way as to maximize benefits for the poor."
It also gave the DFID an "amber-red" rating, the second lowest available.
"[DfID has] clearly stated their intention to work more with business and there are great potential benefits for the poor from this collaboration," ICAI commissioner Graham Ward told The Guardian.
READ MORE: UK foreign aid spending 'not fit for purpose' – report
"We are concerned, however, about how DfID will translate these goals into practical actions without more strategic oversight of business engagement activities and without concrete targets," he said.
However, some NGOs were less convinced that the fusion of business and state could deliver development and aid efficiently.
NGO Global Justice Now's head of global policy, Polly Jones, said the report highlighted serious flaws in the DfID's business partnerships.
"This damning report shows that there's almost no evidence for the effectiveness of DfID's business partnerships in alleviating poverty and in some cases nothing to suggest that aid money has enabled additional activities to what businesses would have done anyway," she said.
"Despite the fact that £494 million of taxpayers' money has been spent on these schemes over the course of two years, the audit highlights an astounding lack of strategic oversight. DfiD's approach seems to be driven by an outdated ideological commitment to free-market mania."
"You're left with the impression that aid money has been spent on aiding the efforts of corporations to expand their markets in the global south rather than to support economically marginalised communities to access to basic amenities," she added.