Cash for influence? 38 British MPs accepted over £60k in gifts from tobacco firms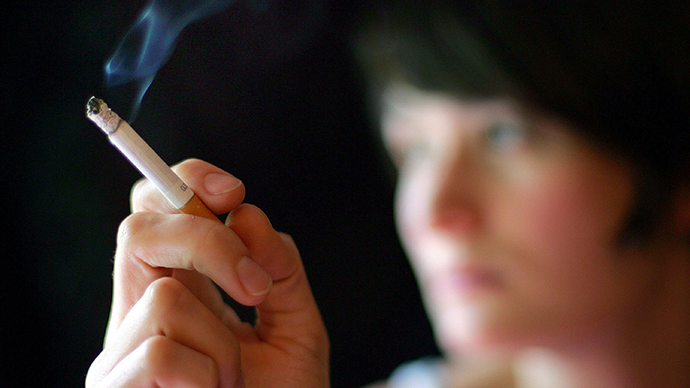 Tobacco firms have gifted British MPs with lavish hospitality worth over £60,000 since 2010, an investigation reveals. Almost 50 percent of these MPs voted against plain tobacco packaging in 2015.
Thirty-eight MPs across the UK have been treated to concert tickets, opera tickets, tickets to the Chelsea Flower Show and passes to cricket Test Matches, the investigation found. The MPs in question include 29 Conservatives, 8 Labour MPs and one independent.
The investigation, published Thursday by the British Medical Journal, claims that 20 of the parliamentarians voted against plain packaging on cigarettes and more than half represent constituencies where smoking-related deaths exceed the UK average.
READ MORE: Smoking gun? Britain's top diplomat to Pakistan rapped for attending tobacco lobby meeting
Writing in the BMJ, journalist Jonathon Gournall said: "[T]he extent to which the tobacco industry remains able to reach out and influence parliamentarians" remains relevant.
"The extraordinary thing, perhaps, is just how many MPs seem to think it is perfectly acceptable to accept such largesse from an industry whose products kill so many of their constituents every year," he added.
Gournall said that there was "nothing to stop companies inviting lords and MPs along to the occasional big-ticket event, offering hospitality and talking things over in the convivial atmosphere of a private box or lounge."
One tobacco firm, Japan Tobacco International, also known by the lower-profile acronym JTI, which provided cricket and Paul McCartney tickets for MPs, said in the past that enforced plain packaging in the UK would erode the value of the company's brand.
"It would unjustifiably damage our ability to compete, worsen the illicit trade in tobacco and be unlawful," it added.
In March, it was claimed that Britain's most senior diplomat to Pakistan broke government rules by attending a meeting alongside one of the world's most influential tobacco lobby groups.
READ MORE: Smoking guns? UK tobacco giant blames ISIS for cigarette sales slump
Phillip Barton, UK High Commissioner to Pakistan, was revealed to have attended a meeting in Islamabad on March 13 at which British American Tobacco (BAT) pressed Pakistani finance and health ministers to drop plans for larger graphic warning photos on cigarette packets.
He was photographed at the meeting alongside BAT's global head of international trade and the Pakistani politicians.
The Foreign Office told the Financial Times: "At no point did the high commissioner lobby the government of Pakistan on the issue of health warnings. He made clear that he was not at the meeting to do so."
You can share this story on social media: