Mind the gap: Britain's richest are 105 times better off than the poorest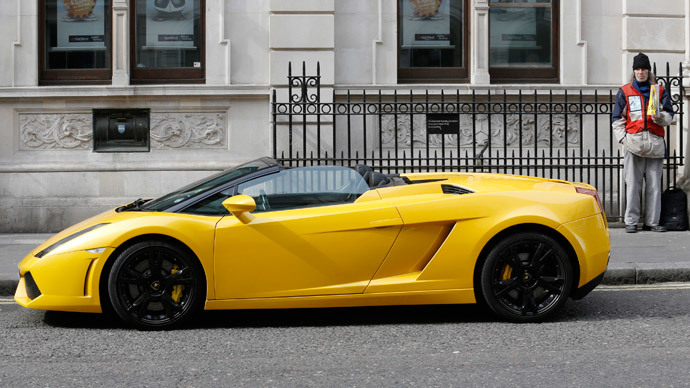 The UK'S richest 20 percent have more than one hundred times the wealth of the poorest 20 percent, with the combined household wealth of £9.1 trillion remaining for the most part in the hands of the elite.
New analysis from Lloyds Bank Private Banking revealed that if the combined household wealth was evenly distributed, each family in Britain would have an annual income of £326,414.
But in spite of a rise in household wealth of more than £216,000 in the past 10 years, the increased prosperity appears to remain in the hands of "a growing number of older households," according to Markus Stadlmann, chief investment officer of Lloyds Bank Private Banking.
The analysis shows that individuals, who own property or have invested in pension schemes, have also seen a rise in the level of their personal wealth.
Property has seen the greatest increase in value, with the average house price rising by nine percent in 2014, adding £452 billion to the combined household wealth total.
As well as property, which accounts for 39 percent of total wealth, other assets such as pension pots and life assurance have doubled since 2004, and are now worth £5.5 trillion, or 61 percent of the UK's total wealth.
These encouraging figures, however, don't show the distribution of the UK's increasing wealth. The Equity Trust says 34 percent of the population control the lion's share of the £9.1 trillion, leaving 60 percent without any positive financial assets.
READ MORE: Broken Britain: How mainstream parties are dismantling the welfare state
They further say the current trend is creating an almost impossible housing situation for young people, who are constantly priced out of the market by the older generation.
Figures from the Office for National Statistics (ONS) show a huge disparity between the numbers of young people owning a home – just 40 percent of 24-34 year olds – and their parents, of which nearly 75 percent are home-owners.
Professor John Hills, director of the Centre for the Analysis of Social Exclusion, noted that the current younger generation would have to save £33 every day for the next 30 years in order catch up with their parents.
"Some of that generation eventually inherit from the more prosperous members of the older generation. But for those who cannot look forward to that assistance, building up the kind of wealth that many older people take for granted looks hopeless," he told the Independent.
"Given how much bigger the wealth gap now is compared to annual incomes, the growing importance of who you might get help from acts against social mobility," he added.
Founder of the Intergenerational Foundation Ashley Seager also said the current trend was "the largest transfer of wealth from young to old in history."
"It raises the question as to how the government can continue to justify the protection of pensioner perks when they state that £12 billion of welfare savings are still needed."
You can share this story on social media: