EU referendum should take place 'as soon as necessary' – Bank of England chief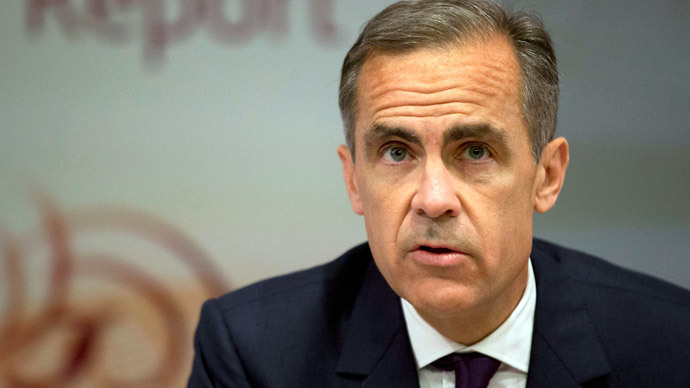 The governor of the Bank of England has said a referendum on Britain's membership of the European Union (EU) should take place "as soon as necessary."
Mark Carney said the prospect of a referendum was fuelling business uncertainty, which could hurt the economy if companies start putting off investment plans.
Asked whether he would like to see the referendum sooner rather than later, Carney told the BBC Radio 4's Today program: "As soon as necessary. That's as much as you're going to get.
"The government has made it clear it's a priority. I'm sure the government will act with appropriate speed in developing the negotiations and putting forward an appropriate question," he said.
READ MORE: European Council urges Cameron to keep Britain in EU
READ MORE: EU referendum looms as Conservatives win majority
Carney also pointed out the benefits of Britain staying in the EU.
"One of the big advantages this economy has is access to the European market. It's the largest economy in the world, it's our largest per destination, it's our largest investor in the United Kingdom."
David Cameron promised an in/out referendum on Britain's membership by the end of 2017, but some claim the prime minister, who won a majority in the general election last week, is considering holding a vote as early as 2016.
He also addressed issues like the current state of Britain's economy, unemployment rates and claims that foreign workers, especially from Eastern Europe, have a negative effect on the UK's workforce.
"In the course of the last two years, the number of older workers – people in their 50s and 60s – who stayed in the labor market has been 300,000 more than we would have seen in previous times. In addition, people want to work more hours. That's another 200,000 to 300,000 more workers, effectively more workers," he said.
"Compare that to the increase in net migration – the increase in the number of people coming to these shores – the first two numbers I just gave you total up to more than 500,000, the increase in net migration over that same period in the last two years is 50,000.
"So the real story here is that British people have wanted to work more."
Cameron said he has begun working on renegotiating the UK's membership terms, although France and Germany have suggested they are not willing to change treaty terms, including those governing freedom of movement.
You can share this story on social media: