European Council urges Cameron to keep Britain in EU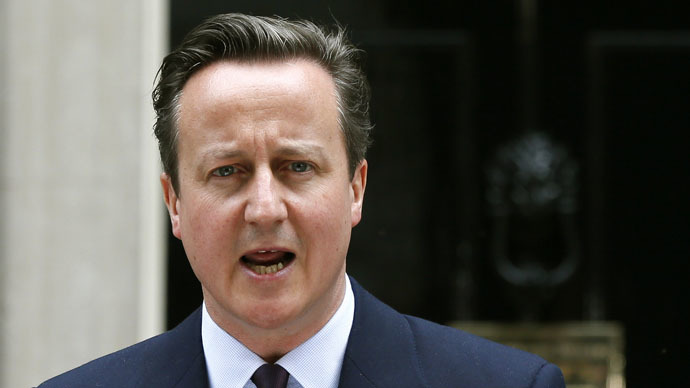 European Council President Donald Tusk urged Britain's re-elected Prime Minister David Cameron on Friday to make a case for retaining Britain's EU membership.
In a formal statement, the European Council chief reassured Cameron he was standing by "ready to help."
"I am deeply convinced that there is no better life outside the European Union, for any country. A better EU is in the interest not only of Britain but of every member state," he added.
READ MORE: UK General Election 2015 LIVE UPDATES
Tusk, who is a former center-right Polish prime minister and now heads the forum for the EU's 28 member states, said that Britain played a key role in ensuring that Europe had a "common sense agenda." He also emphasized the need for a competitive economy, an effective single market and free trade.
Cameron has promised to hold a referendum on Britain's EU membership in 2017.
European Commission President Jean-Claude Juncker said he was "looking forward to meeting Mr. Cameron soon."
READ MORE: EU referendum looms as Conservatives win majority
He said in a statement that he would examine any British proposals in "a very polite, friendly and objective way" but warned that key principles, including freedom of movement throughout the EU, were "non-negotiable."
Congratulations from leaders around the world have poured in the wake of Cameron's general election triumph on Friday.
Spanish Prime Minister Mariano Rajoy of the Conservative People's Party called the victory a "deserved recognition of his decisive reforms." Israel's Prime Minister Benjamin Netanyahu also congratulated Cameron.
Congrats to @David_Cameron on impressive victory & renewed mandate. I look forward to working with you on shared goals of peace & prosperity

— בנימין נתניהו (@netanyahu) May 8, 2015
However, former Kenyan prime minister Raila Odinga sent a consolation message to defeated Labour leader Ed Miliband.
"Democracy is a process. It is not [like] instant coffee that you brew and drink at the same time. So there is always another time," he said.
You can share this story on social media: