Dead man standing: Deceased candidate sees vote rise more than Lib Dem rival
Published time: 8 May, 2015 15:13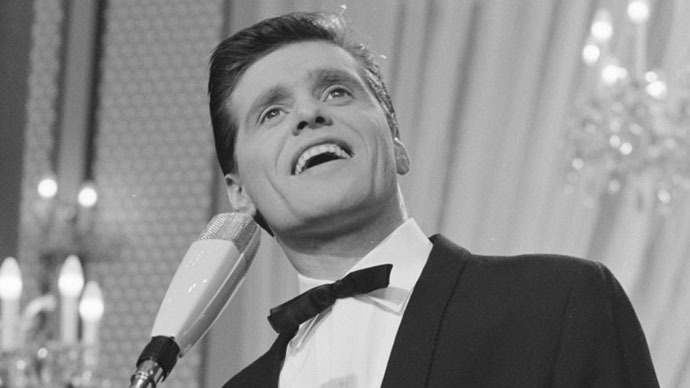 A man who died during the UK election campaign in Hampstead & Kilburn constituency saw a greater increase in his vote than his living Liberal Democrat rival.
The Eurovisionary Carroll, real name Ronnie Carroll, saw a 0.2 percent rise in his vote despite having passed on four weeks before the election.
Lib Dem candidate Maajid Nawaz, on the other hand, witnessed a 25.6 percent drop in his support.
Party leader Nick Clegg resigned Friday morning after the Lib Dems lost 48 seats and saw a 15.2 percent fall in their share of the popular vote.
100 odd people voted for Ronnie Carroll despite him dying before the election #thiscountry

— Mace MacKinnon (@Fraser_MacK93) May 8, 2015
A Twitter account called 'LibDem Deposits' was set up to track the mounting financial losses of the beleaguered party.
Under the British electoral system, a political party must gain at least 5 percent of the vote in a constituency to keep its £500 deposit.
Pleased to see Ronnie Carroll got 113 votes in Hampstead and Kilburn despite the apparent disadvantage of having died during the campaign

— Patrick Kidd (@patrick_kidd) May 8, 2015
The Twitter feed's latest estimate suggests the Lib Dems have lost a staggering £170,000.
Nawaz narrowly avoided this fate, as he managed to win 5.6 percent of the vote.
1/2 Rainbow George, friend of Ronnie Carroll, eurovision singer who passed away but is still on ballot papers in H&K pic.twitter.com/lZGOwW9Q6d

— kateferguson (@kateferguson4) May 8, 2015
Independent candidate, the late Ronnie Carroll, received 113 votes in the election.
Carroll was a former Eurovision Song Contest participant, having entered the competition in 1962 and 1963.
READ MORE: #GE2015 result: David Cameron's Conservative Party wins overall majority
He is the only British person to have competed two years running.
Under British electoral law, a candidate who dies before Election Day stays on the ballot if their death occurs after nominations close.
In the event that Carroll had won the seat, a by-election would take place.
Labour retained the seat of Hampstead & Kilburn and saw an 11.6 percent increase in their share of the vote.
Tulip Siddiq MP has taken over the constituency from previous Labour incumbent Glenda Jackson.