Rape case against Libyan soldiers begins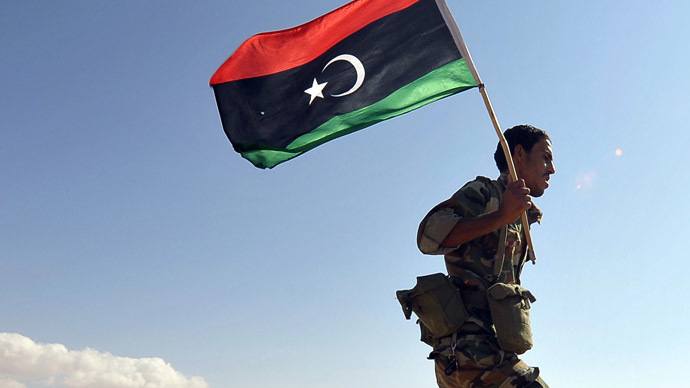 The trial of two Libyan soldiers accused of rape while being trained by the British Army in Cambridgeshire has begun.
Ibrahim Abogutila, 23, and Moktar Mahmood, 33, appeared at Cambridge Crown Court on Tuesday. Their trial begins on Wednesday, the Cambridge News reports.
Both men are charged with one count of rape and one count of aiding and abetting rape. They have both pleaded not guilty to the rape, which is alleged to have occurred in October last year while the men's regiment was receiving training from the British Army.
The victim of the alleged sexual assault is a man in his 20s who has not been named.
The training program on which the defendants were enrolled was part of a decision made at the G8 summit in 2013 where six nations pledged to train a total of 7,000 Libyan troops in basic military skills.
READ MORE: Libya owes UK £14mn for scrapped military training scheme
The Libyan army was left severely depleted after rebels, with the help of Western air power, overthrew Colonel Gaddafi's regime in 2011. The G8 countries hoped they could aid the rebuilding of the armed forces as the new Libyan government struggled to control revolutionary militias.
Following a disciplinary lapse at the Bassingbourn Barracks in October 2014, five Libyan soldiers, including Abogutila and Mahmood, were charged with sexual offences.
Speaking at the time, Angus Robertson, a defense spokesperson for the Scottish National Party (SNP), called the actions of the UK government "shockingly" naïve.
"Why the MoD [Ministry of Defence] thought it should train an army for a government that effectively doesn't exist and then have the shocking naivety to expect them to pay for it beggars belief."
"Worse they allowed the Libyans to vet these men, some of whom have gone on to be charged with serious crimes," he added.
Following the arrest and prosecution of the Libyan recruits, the British Army was forced to draft in further soldiers in attempts to restore order and provide security in the area.
Moeen Raoof, a defense consultant, told RT that what's on trial here is British foreign policy more than the two men accused of sexual assault.
"The British government in its haste to prove that the Libyan intervention was a success, wanted to provide training for the newly formed military, but similar to the training provided in Afghanistan and Iraq, it's been a total failure," he said.