Libya owes UK £14mn for scrapped military training scheme
Published time: 24 Nov, 2014 14:05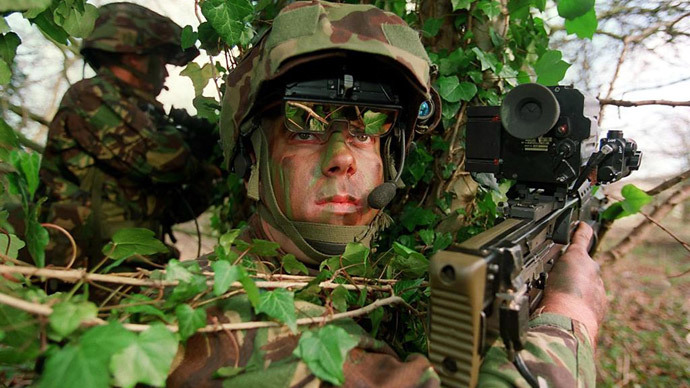 The Libyan government owes the UK £14 million for an aborted training program aimed at helping the depleted post-Gaddafi army to recover. The program was abandoned after recruits sexually attacked locals near their Cambridgeshire barracks.
The North African state has reportedly paid less than one sixth of its training bill to the UK after recruits ran amok near Bassingbourn Barracks, resulting in several prosecutions, including for rape and sexual assault.
Minister for the Armed Forces Mark Francois said the total cost of the training was £17.2 million. He admitted, however, that the Libyans had yet to pay the full bill and the parties were discussing what the final cost would be.
"The Libyan government has agreed to reimburse the Ministry of Defence (MoD) for these costs. They have already paid £2.5 million, and we will continue to negotiate with them over paying the balance," he said.
The training program on which the unruly recruits were enrolled was part of a decision made at the G8 summit in 2013 where six nations pledged to train a total of 7,000 Libyan troops in basic military skills.
The Libyan army was left severely depleted after rebels, with the help of western air-power, overthrew Colonel Gaddafi's regime in 2011. The G8 countries hoped they could aid the rebuilding of the armed forces as the new Libyan government struggled to control revolutionary militias.
Following a disciplinary lapse at the Bassingbourn Barracks, five Libyan soldiers were charged with sexual offences.
Two have been accused of raping a man, and two others have admitted to sexually assaulting two women in Cambridge town center.
A fifth man is yet to submit a plea.
Angus Robertson, a defense spokesperson for the Scottish National Party, called the actions of the UK government "shockingly" naïve.
"Why the MoD thought it should train an army for a government that effectively doesn't exist and then have the shocking naivety to expect them to pay for it beggars belief."
"Worse they allowed the Libyans to vet these men, some of whom have gone on to be charged with serious crimes," he added.
Following the arrest and prosecution of the Libyan recruits, the British Army was forced to draft in further soldiers in attempts to restore order and provide security in the area.
Reports from the training program, which has since been abandoned, claimed that one in 10 recruits refused to obey orders, and that some cleaning staff at the base said they were "touched up."
Roberson continued to call the state of affairs a "sorry saga," calling the MoD "incompetent" and "short-sighted."
He further said that making money by training depleted armed forces was "utterly unacceptable."
"Serious questions about this remain unanswered and the lessons must finally be learned to avoid any such proposals in the future," he added.