Politics still dominated by men, but 25% surge in female MPs predicted
Published time: 30 Apr, 2015 16:03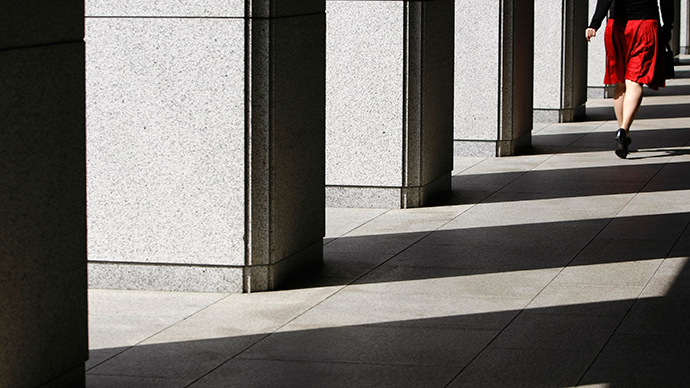 Men continue to dominate ballot papers in this year's general election, but the number of female MPs is set to rise by up to 25 percent.
There are 3,971 people standing for election on May 7 of which 2,944 are men.
Only around one quarter of candidates running for office are female and there are no women at all on the ballot papers in 102 of the UK's 650 constituencies.
The Green Party has the most female representatives with 37 percent, followed by the Scottish National Party (SNP) with 36 percent.
There will be 50 more female MPs in the House of Commons after the election, according to Guardian predictions, which would mark a 25 percent increase from the current figure of 148.
READ MORE: Mainstream parties' plans to tackle tax dodging not tough enough, say UK voters
READ MORE: Leadership fail: Clegg, Farage, Murphy & Bennett won't be elected, figures suggests
The paper predicts all parties will see a rise in their female parliamentarians, excepting the Liberal Democrats, which will see a drop. The party expects to lose half of its 57 seats, leaving them with one female MP and 26 men.
At 23 percent, the UK's current percentage of female MPs is lower than other European countries: France (26 percent), Germany (37 percent), the Netherlands (39percent), Belgium (39percent) and Spain (40percent).
All too aware of the dearth of female political representation, comedian Sandi Toksvig revealed this week that she was quitting BBC Radio 4's News Quiz to set up a new political party. The 'Women's Equality Party' will consist of both men and women.
The party's aims are to assure that women have equal representation in politics and the boardroom, equal pay, equal parenting rights, equality and quality of education, and equal treatment by and in the media. It also calls for an end to violence against women.
"Most of the mainstream parties seem to treat women's issues as if we were a minority group rather than, in fact, what we are, which is the majority of the country," Toksvig said.
Although they are not fielding candidates this year, they are planning on doing so in the next election.