​Will the rich live longer? Life expectancy gap linked to wealth, study shows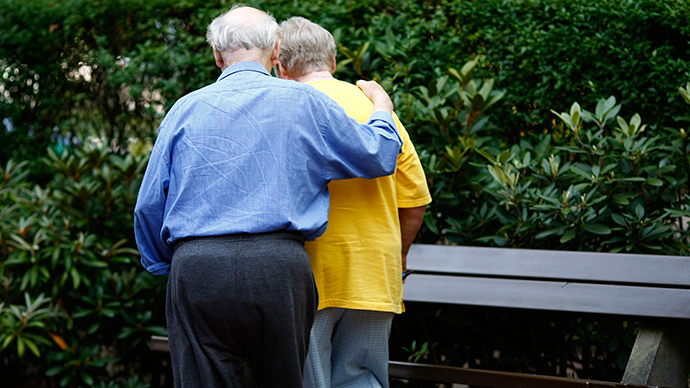 People living in some of the UK's richest areas will live eight years longer by 2030 than people living in some of the poorest parts of Britain, experts have predicted.
The figures demonstrate how closely wealth and health are tied together, as researchers say the 'life expectancy gap' in England and Wales will widen over the next 15 years, partly because of government cuts to welfare and the NHS budget squeeze.
READ MORE:Mind the gap: UK the only G7 state to see a rise in wealth inequality – report
In 2012, the life expectancy gap between the top and bottom one percent was 6.1 years for men, and 5.6 years for women.
By 2030, this will have increased to 8.3 years, according to a report, 'The future of life expectancy and life expectancy inequalities in England and Wales', published in the Lancet medical journal.
North-south divide
Life expectancy is highest in rich parts of London and the south of England, and lowest in urban northern England, including Blackpool, Liverpool and Manchester, and southern Wales.
Life expectancy is expected to increase to 85.7 years for men and 87.6 years for women by 2030.
NHS cuts
The coalition's austerity measures will "at best, cause the rising inequality trends to continue, and could well worsen them because their adverse effects are particularly large on children, working age people and disadvantaged social groups and communities," the study said.
"Tight budgets" for the NHS and "an expanding role for the private sector in commissioning and provision of health services" could also have an impact on the rising inequalities between the rich and poor in Britain.
Unemployment damages health
Researchers say high unemployment causes long-term damage to health and therefore widens the life expectancy gap between the rich and poor.
The study's senior author, Professor Majid Ezzati of Imperial College London, told the Independent: "We are already seeing signs of rising poverty and that is inevitably going to have quite large effects.
"If people are cutting their children's school meals, deciding between eating and heating their homes and their job is not secure, and at the same time the NHS is going to be squeezed, if services are provided by private companies, those aspects are going to get worse."