​Media coalition to challenge UK terror trial secrecy
Published time: 29 Apr, 2015 16:15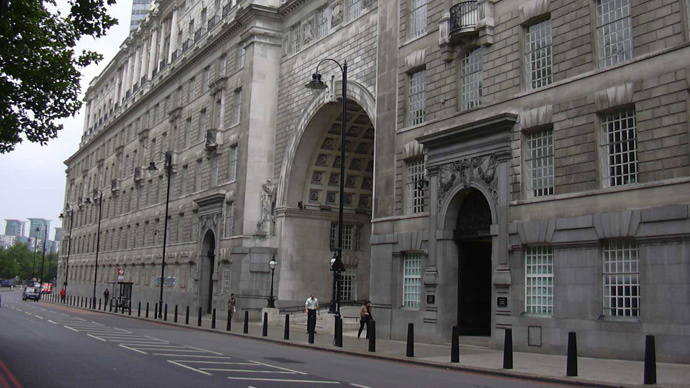 A ban on reporting a terrorism trial and the confiscation of journalists' court notes pertaining to the proceedings are set to be challenged in an appeal court by a media coalition.
The trial, which took place at the Old Bailey in March this year, saw law student Erol Incedal cleared of preparing acts of terrorism.
The 27-year-old was then sentenced to three and a half years in prison for possession of a memory card which contained a bomb making manual.
Carried out under levels of secrecy unprecedented in the UK, the trial saw only a small number of journalists permitted to attend.
These few were forbidden to report anything they saw or heard. At the end of each day of the trial their notes were confiscated and locked in a safe until proceedings reopened.
READ MORE: Jury overturns guilty terror verdict in alleged Tony Blair assassination plot
The notebooks are now believed to be in the possession of Britain's domestic security agency MI5.
As part of his defense, Incedal argued he had reasonable ground for possession of the memory card, but the reporters present at the time of his explanation are banned from revealing these details.
Now a coalition including many of the UK media's leading organizations – the BBC, the Guardian, the Mail, the Times and the Telegraph – mean to appeal the ban.
The appeal will be made under section 159 of Criminal Justice Act 1988. It allow any "person aggrieved" to challenge a restriction on reporting a legal case.
The newspapers and broadcasters say that the judge who made the secrecy ruling should not have done so, and that now the case is over the reasons for secrecy, such as they were, can no longer be said to apply.
The process of exposing the full details of the case is further hindered by two additional restrictions made by Mr Justice Nicoll who presided over the case. One of these restrictions is itself a secret, and therefore particularly hard to challenge.
READ MORE: Jury fails to reach verdict in 'secret' terror trial, ISIS-inspired accused faces retrial
The journalists who attended remain banned from speaking about the particulars of the case despite it having ended. If they do so they risk prosecution and, potentially, imprisonment.
At the time, a number of human rights groups criticized the clandestine nature of the trial.
Reprieve's executive director Clare Algar told the Guardian: "To hold trials entirely in secret is an outrageous assault on the fundamental principles of British justice. This government's dangerous obsession with secret courts seems to know no bounds."
Shami Chakrabarti of Liberty told the paper: "This case is a worrying high water mark for secrecy in our courts."