Bomb damages probation office in N. Ireland
Published time: 28 Apr, 2015 15:50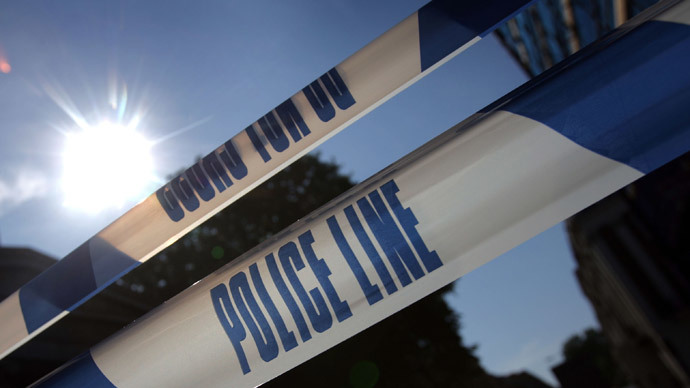 Northern Ireland police say a small bomb that detonated outside a probation office in Londonderry has caused damage to the building but no one was killed or injured.
The device was left at the door of a probation office in Crawford Square. The explosion damaged the empty three-story office building late on Monday evening. Although no group has claimed responsibility, police and politicians blamed republican dissidents.
READ MORE: Prominent counter-insurgency general sued over N. Ireland killing
READ MORE: Sole survivor: IRA informant claims British police abandoned him to death squads
Londonderry is a base for Irish Republican Army (IRA) factions opposed to Northern Ireland's peace process.
Social Democratic and Labour Party politician Colum Eastwood told the Associated Press that a man identifying himself as an IRA representative gave a last minute warning of the bomb when he phoned a suicide hotline.
He added the caller deliberately called shortly before the explosion, so that police had no time to evacuate local residents.
Superintendent Mark McEwan told the Guardian: "A warning was given that was totally inadequate in terms of allowing the police to actually take any positive action and the device activated before police were able to start the evacuation.
"We have to condemn outright the very fact that somebody has put a bomb in a highly residential area here and that has been placed to intimidate, cause damage and potentially cause serious injury or death."
Justice Committee Chairman, Alastair Ross MLA, said there could be no justification for terrorism.
"By attacking the Probation Board offices in Londonderry, those responsible for planting explosive devices have in effect attacked the entire community," he told the Londonderry Sentinel.
"It was an indiscriminate attempt to murder anyone who happened to be at the scene.
Overnight attack on @PBNINews nothing more than a pathetic attempt at being relevant at a time when most people are looking to the future

— Alastair Ross (@alastairianross) April 28, 2015
"An act of terrorism such as this is little more than a pathetic attempt at being relevant in an election campaign where most people are looking to the future, to prosperity and to moving Northern Ireland forward."