​Fighting blind: British forces could buy substandard kit thanks to poor procurement data
Published time: 27 Apr, 2015 16:09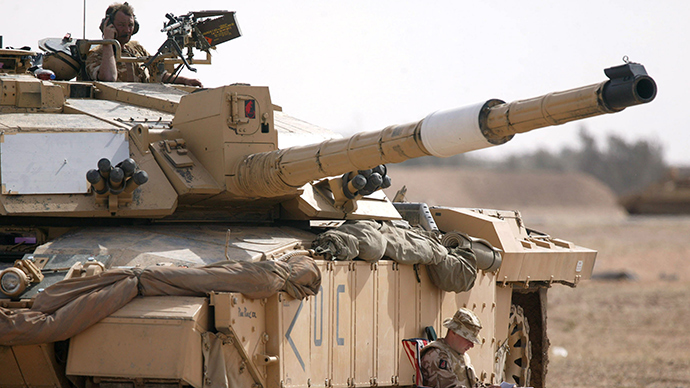 The next UK government could be taking on huge risks when equipping the British military because accurate data simply is not available, according to a report by King's College London.
The report, titled 'A Benefit, Not a Burden: The Security, Economic and Strategic Value of Britain's Defence Industry,' is primarily concerned with the correlation between the defense industry and broader economic prosperity in the UK.
It argues: "Without a vibrant and thriving domestic defense industrial base to provide this, there is a risk that the UK will jeopardize its freedom to act in an unstable, fast-changing world.
"Moreover, there is the very real risk that British forces may lose their technological advantage over their potential opponents."
Matthew Uttley, study co-author and professor of defense studies at KCL told the FT: "We are not criticizing the way the MoD conducts weapons acquisition.
READ MORE: UK troops showcase arms industry wares, help 'flog weaponry to dictatorships'
"But there are questions around the long-term implications of certain choices and we were not able to identify conclusive answers. There needs to be a rigorous, evidence-based review of this area."
It argues that by buying British equipment where possible, some cuts may be avoided because of the positive impacts domestic sourcing brings the economy.
The report echoes recent calls by a number of establishment figures that 2 percent of gross domestic product (GDP) ought to be committed to the defense budget in line with NATO membership commitments.
This, the authors say, will ensure a stable base upon which to defend the UK
"In a world where there is not enough money, we have to reserve it for areas where we can make a critical difference," they state.
Last month MPs warned that Britain's defense budget could end up £5 billion short after the Ministry of Defence (MoD) underestimated the bill for its 10-year equipment plan.
The Public Accounts Committee (PAC) said the MoD has admitted its £163 billion bill for buying weapons could rise by an additional £5.2 billion.
MPs also said they were "not confident" the department can achieve promised savings of £4.1 billion.
READ MORE: Arms companies 'getting more ethical,' study claims
The influential committee expressed concern the MoD had assumed its funding would rise 1 percent in real terms after the election, when future spending cuts could be implemented.
"We welcome the progress the Ministry of Defence has made in getting to grips with its budget and military equipment costs, but real risks remain to the affordability of its 10-year equipment plan," chair of the committee Margaret Hodge said.
"The department admits that the costs of its £163 billion plan could be understated by at least £5.2 billion, a figure that could grow as it develops a better understanding of the support costs involved."