​Police pursue violent vigilante 'pedophile hunters'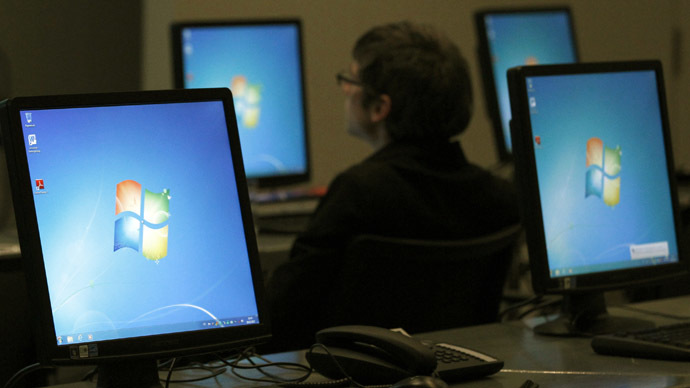 Police in the northwest of England are trying to track and identify a group of 'pedophile hunters' who pose as young girls online, then beat up the men who agree to meet them.
The unidentified group are said to film the attacks, the most recent of which is alleged to have taken place on Saturday, when a man in Wigan was head-butted and had several teeth knocked out by a gang of men, who accused him of arranging to meet a 14-year-old.
A 25-year-old was later arrested on suspicion of grooming.
READ MORE: Police record 24,043 rapes, nearly 500,000 sex crimes in 2014 – figures
A 19-year-old man, who believed he was meeting a 14-year-old in Atherton, Manchester, was also attacked when he arrived at a pre-arranged rendezvous.
After he escaped and reported the assault he was also arrested on suspicion of grooming.
Once the beatings have been filmed, the group are said to bombard those they have attacked with online messages in an attempt to extort money.
Detective Inspector Charlotte Cadden of Bolton police told the Daily Mail: "These men were targeted because they had illegally arranged to meet up with underage girls online.
"I want to make it clear that grooming and arranging to meet up with children you have met over the internet is a criminal offence, and if you are caught doing this you will be arrested and prosecuted.
"It is unacceptable that this group are posing as underage girls and meeting up with men with the view to either blackmailing them or attacking them in the street.
"If you have any information regarding these incidents, please contact the police as soon as possible."
The UK police have recently adopted a new set of tactics in an effort to locate sex offenders.
Officers in the North East are currently being trained to detect specific indicators that may identify someone as a pedophile, with key signs indicated by their clothes, tattoos and books in their homes.
The new child abuse protection method is being introduced to make it easier for officers to catch pedophiles earlier and save children from abuse.
READ MORE: UK police trained to detect 'pedophile signs' in tattoos and clothing
Durham police are the first force in the UK to adopt the new method. Nearly 400 frontline officers have been trained.
Texas police and Dr Joe Sullivan, who worked on the Madeleine McCann case, trained the Durham officers through the Intervene to Protect a Child (IPC) program.
The program examines the behavioral signs of child abusers, and the investigative skills developed from the course will make it easier for officers to read these.
Officers have been taught to analyze specific types of tattoos, art, literature and photographs to spot any components that may indicate someone's sexual interest in children.
You can share this story on social media: