Police record 24,043 rapes, nearly 500,000 sex crimes in 2014 – figures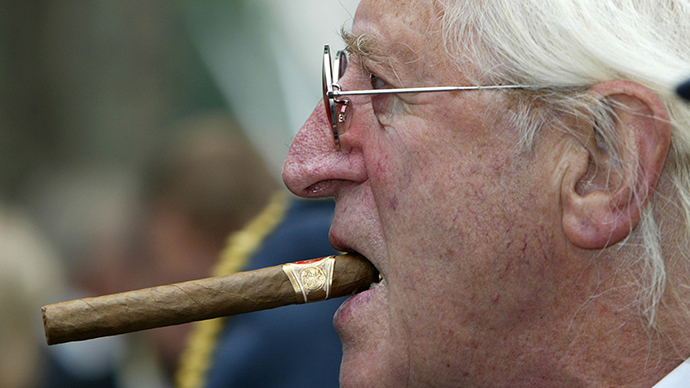 More Britons than ever are reporting sex crimes in the wake of the Jimmy Savile scandal, according to new government figures published on Friday.
According to the Office of National Statistics (ONS), there were 24,043 rapes and nearly 500,000 other sexual offences reported in the year ending September 2014, making it the highest level of sexual assault ever recorded.
According to the figures, there was a 22 percent surge in sexual crime since 2013.
The Home Office claims the rise may be down to the 'Jimmy Savile effect' relating to a British DJ and television presenter who sexually abused and raped potentially hundreds of children in the 1970s and 80s.
The extent of Savile's abuse was only revealed in 2012, and led to Operation Yewtree – an ongoing police investigation into historic child sex abuse.
The minister added that as a result of the investigation, more victims were likely to come forward with their allegations of abuse.
Police also echoed the Home Office statements, adding that better provision of services had led to more people feeling confident enough to report sexual crime.
"This is largely due to a renewed police focus on quality of recording and a greater willingness from victims to come forward and report such crimes, past or present, with the confidence that they will be investigated fully."
The ONS figures come, however, as another survey suggests an 11 percent decline in crime, down at seven million incidents. The figures make it the lowest level of crime since the survey began in 1991.
In 2014, there were around 22,000 rapes, along with 5,401 incidents of explicit sexual material offences in the way of 'obscene publications'.
The rise may also come as the definition of sexual abuse expands, particularly since the advent of social media and accessible technology, which has led to incidents of 'revenge porn' as well as a wider distribution of child pornography via 'Dark Web' services.
"Police reform is working and crime is down by more than 20 percent under this government, according to the independent Crime Survey for England and Wales," said Crime Prevention Minister Lynne Featherstone.
"There are now 2.4 million fewer crimes per year than when the coalition government took office, and crime has fallen 63 percent since its peak in 1995. This is good news for a safer England and Wales," she added.
You can share this story on social media: