Britain crippled by £222bn debt from backroom PFI deals – report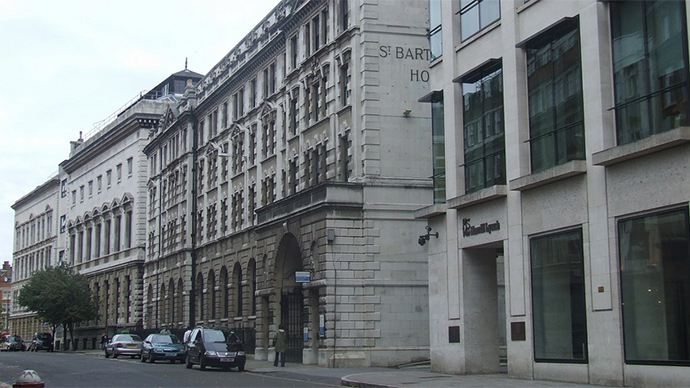 Each UK citizen has amassed a debt of £3,400 ($4,976) without even knowing about it. This is due to a UK government scheme that signed controversial deals with private companies to borrow money on behalf of the public and pledging to pay it back later.
READ MORE: 'Super-rich, me? Absolutely not': Tony Blair says just lucky, despite lucrative business, property empire
The deals, which are known as Private Finance Initiatives (PFIs), were used by London to pay for public infrastructure, such as schools and hospitals. Signed with private enterprises, they would allow the government to "buy now, pay later," the Independent on Sunday reports.

A problem is emerging though. Despite not having paid a penny, every UK national is now in debt to the tune of £3,400 ($4,976) because the cost of paying back the PFIs is growing every year. 2014 saw an increase of £5bn ($7.3bn) and this figure could rise even higher with inflation.

The system has proved to be fantastic for private companies, who are managing to reap large profits from investing in public infrastructure. However, financial experts have labelled the government's policy a "financial disaster," due to the high amounts of interest accumulated.

The data has been verified by the National Audit Office (NAO) and is based on more than 720 PFIs using data from the Treasury.

John Major's Conservative government came up with the idea in 1992 to introduce PFIs, with Tony Blair and now David Cameron continuing to use them to fund public spending.
READ MORE: House in Parliament? Activists want Westminster for social housing
Though PFIs have paid for assets worth £56.5bn ($82.70bn), the UK will have to pay more than five times that under the PFI's leasing agreements. By 2049 the total bill for PFIs will be £310bn ($453bn). Since 2012, London has managed to pay just one percent of the total cost owed to paying off the PFIs.

"Frankly it's very corrupt…no rational government, looking at the interests of the citizenry as a whole would do this," said Jean Shaoul, a professor emerita at the Manchester Business School, told the Independent on Sunday.

The government is facing a difficult situation. PFI's do not take account of the country's economic climate, so if there was a recession, they would not be adjusted accordingly. There are unlikely to be any loopholes either, as the contracts run into thousands of pages.

"Crippling PFI debts are exacerbating the funding crisis across our public services, most obviously in our National Health Service," said TUC General Secretary Frances O'Grady.
READ MORE: 'Mockery of democracy': UK govt flip-flops, allowing fracking under National Parks
Even the Public Accounts Select Committee, chaired by Margaret Hodge, whose job is to examine how the government spends its money admitted, "I'm afraid we got it wrong…we got seduced by PFI."

While Danny Alexander, Chief Secretary to the Treasury for the current government said last month, "Too many of the old PFI deals were poorly negotiated with high costs draining local and national coffers."

The latest investigation into PFI comes after it was revealed in December by MPs that a £10.5bn ($15.36bn) deal for new trains through two PFIs were poorly managed and have transferred all the risk to taxpayers.

"The Department for Transport's decision to buy the new trains…has left the taxpayer bearing all the risk. This means that if passenger forecasts are wrong and fewer new trains are needed in future taxpayers will have to pick up the bill," said Margaret Hodge MP, who chairs the Commons committee told the Financial Times.
You can share this story on social media: