Controversial 'pro-jihad' group invited by OSCE to advise on returning foreign fighters
Published time: 10 Apr, 2015 14:18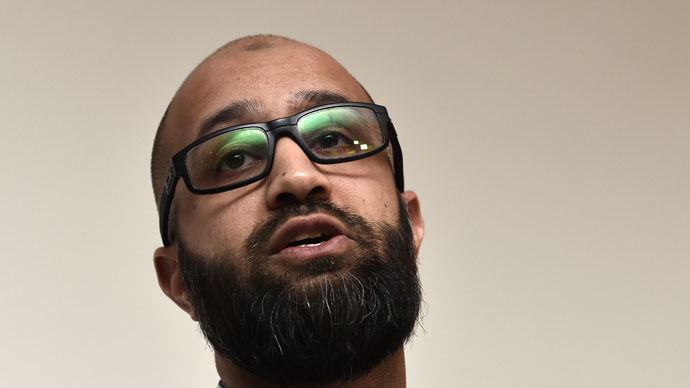 A group that represents the rights of Islamist extremists, which is alleged by critics to be "pro-jihad," has been given an advisory role on European policy on foreign fighters returning home from Syria.
The Times revealed that delegates from Cage were flown to a conference in Warsaw, Poland, as "counter-terrorism experts" to meet government officials, academics and community leaders to debate foreign policy.
Cage considers itself a human rights group and describes itself as "an independent advocacy organization working to empower communities impacted by the War on Terror."
The three-day conference was organized by the Organization for Security and Co-operation in Europe (OSCE). Because of the presence of Cage delegates at the conference, the Quilliam Foundation decided to withdraw its representatives from the event.
Quilliam's managing director, Haras Rafiq, told the Times: "This is serious business: an organization that has praised jihad and refused to condemn terrorism… It was almost as if they were there to tell us what needs to be done."
He thought by inviting Cage delegates, the OSCE was "giving a platform to an organization that is very selective about what human rights they hold dear."
READ MORE: 'Cold war on Islam': CAGE charity backing terminated after 'regulatory pressure'
A Foreign Office spokeswoman told the Times: "The UK government did not fund Cage to attend and was not involved in deciding which groups were invited."
Asim Qureshi, Cage's research director, came under fire earlier this year when he described "Jihadi John," the notorious ISIS executioner, as "a beautiful, gentle young man." The group has been criticized for claiming Jihadi John turned to violence after being harassed by the British security services.
He later clarified his comments, saying: "At the end of the day what this man has done is absolutely horrific. There is no way anyone can justify that."
However, criticism of the group's alleged pro-jihad stance remains. London Mayor Boris Johnson has also criticized the group, saying it should "stop crying Islamophobia" and instead back British security services.