​Child sex abuse cases rise 60% - but arrests fall since 2011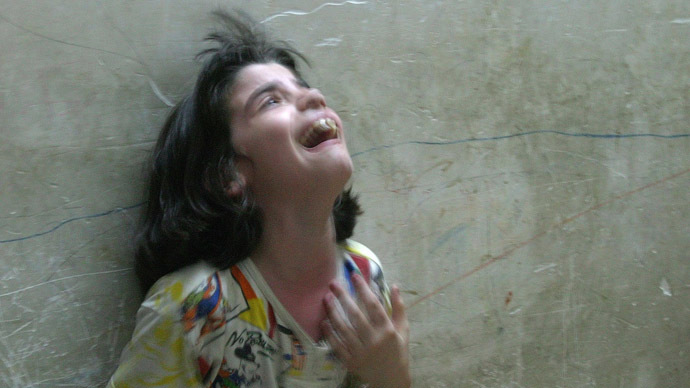 Cases of child sex abuse reported to police have risen by more than 60 percent in the last four years, according to official figures for England and Wales.
Data obtained through Freedom of Information (FoI) requests indicate the number of offenses reported to police jumped from 5,557 in 2011 to 8,892 last year.
Yet over the same period, the number of arrests for child sex abuse fell 9 percent, from 3,511 to 3,208.
Shadow Home Secretary Yvette Cooper accused the government of failing to tackle a growing "national scandal."
The legal definition of child sexual abuse includes grooming, facilitating abuse and rape of a child.
The data, which was based on the responses of 33 out of 41 police forces in England and Wales, indicates that many areas have seen the number of reported cases double over the past four years.
South Yorkshire police force saw the biggest rise in reported child sex abuse, with a 577 percent increase from 74 in 2011 to 501 in 2014.
Despite the substantial rise in reported cases, the number of arrests made by South Yorkshire police last year was just 57, a small increase on the 50 arrests made in 2011.
Cooper, who submitted the FoI requests, told the Guardian: "This is a national scandal. This isn't a problem from the past. It is a growing problem the government should be confronting right now."
"Victims of child sex abuse are being let down when alongside a 60 percent increase in reports there has been a 9 percent drop in arrests for child sex abuse, as well as falling prosecutions and convictions for child abuse offences as the police are unable to keep up."
Cooper said the figures are evidence that Home Secretary Theresa May is wrong when she argues fewer police are needed because crime is falling.
She added that crime was changing, with more complex and difficult offenses emerging.
Cooper said the Conservative government's plan to axe a further 20,000 police officers during the next parliament would prove damaging in the fight against child abuse.
According to the Office for National Statistics (ONS), the general rise in child sex offenses is partly due to the impact of Operation Yewtree, an ongoing investigation into historical sex abuse perpetrated by celebrities such as Jimmy Salvile.
READ MORE: MI5 covered up child sex abuse in Belfast care home – ex-Army Intelligence officer
Alan Wardle, head of policy and public affairs for the National Society for the Prevention of Cruelty to Children (NSPCC), said: "In recent years there has been a huge increase in awareness of child sexual abuse and it's good that more people are coming forward.
"Since the Operation Yewtree police investigation was launched in 2012, the NSPCC helpline has seen a huge rise in the number of victims willing to speak out, get support and help bring abusers to justice.
"In the year after Yewtree was launched there was an 81 percent increase in calls about sexual abuse to the NSPCC helpline and this surge continues.
"When children take the extremely difficult step of reporting abuse we need to ensure they are properly supported and get the help they need when they are brave enough to give evidence in court," he added.