​Israeli groups reject UK govt claims they are damaging Palestinian peace process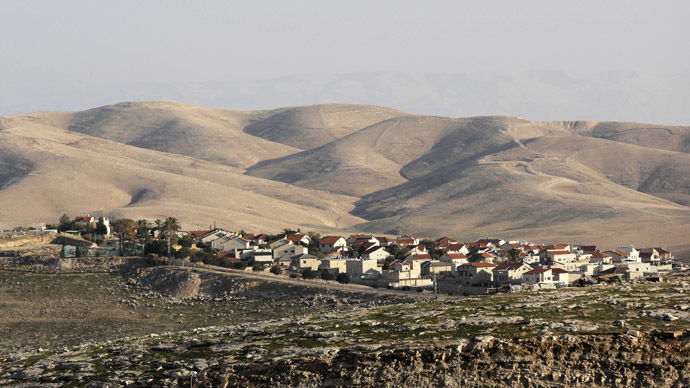 Two Israeli organizations have blasted UK government allegations that their activities are increasing tensions and damaging peace efforts in East Jerusalem.
READ MORE: Israeli settlers take Palestinian land, pretext of protecting historical sites – UK govt
Elad, a right-wing settler group, and the Israel Antiquities Authority (IAA), an archaeological group, were responding to an accusation by British politicians that they were intervening in Palestinian areas of East Jerusalem for their own ends.
Speaking to the Independent last Monday, Conservative peer Baroness Joyce Anelay highlighted: "Radical settler activities in and around the Old City [is] under the guise of tourism and protection of Jewish history.
"Such actions not only aggravate mounting pressures in East Jerusalem but serve to increase tension around the Temple Mount/Haram al-Sharif and further complicate future attempts to negotiate a political resolution on the city."
Both groups have since fired back at the claims.
Speaking to the Jewish Chronicle, an IAA spokesman said the organization "works according to the law and is a professional and official scientific body that operates according to known guidelines and transparency."
Elad's international affairs director Zeev Orenstein told the Chronicle: "Elad has been legally purchasing land in the area for the last 20 years, and in numerous instances, Elad has donated this land for archaeological excavation which serves the public good."
READ MORE: Israeli settlements "wicked cocktail" of occupation and illegality says MP
"The British government is advocating a policy that Jews should not be allowed to buy land in Jerusalem, while Arabs, under Israeli law, are free to do so."
In January last year, Reuters reported that Israeli settlers were excavating in the West Bank in search of the first palace of King David. The dig is aimed at turning the site into an archaeological park, but Palestinians see the move as a grab for land and influence.
In October last year, Jewish settlers working with Elad took over 25 apartments in Silwan, a Palestinian neighborhood in occupied East Jerusalem. This was the largest takeover of Palestinian property in East Jerusalem in decades and has further increased tensions in the city.