BICOM CEO resigns, scrutiny on pro-Israel lobby's political & media clout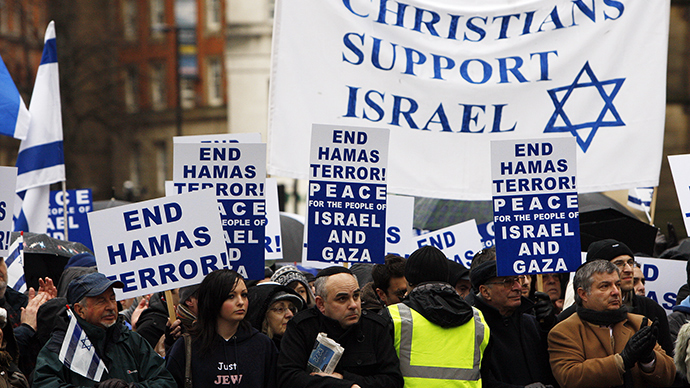 The chief executive of British Israeli Communications and Research Centre (BICOM) is to step down after three years at the helm of the controversial lobby group.
Dermot Kehoe said he felt it was time to move on after leading the advocacy group through two conflicts in Gaza and two general elections in Israel.
Kehoe's tenure culminated in a 'We Believe in Israel' conference held in London on March 22, which attracted 1,500 delegates, including Britain's Chief Rabbi and government whip Michael Gove MP.
While Kehoe's successor is unknown, BICOM remains a contentious organization, which critics accuse of being a "sophisticated" pro-Israel lobby group seeking to "cultivate elite opinion" in the UK.
Kehoe joined BICOM in 2011 and became head of the advocacy group the following year.
Speaking to the Jewish Chronicle, Kehoe said: "After two Gaza conflicts, two general elections in Israel and Britain's biggest ever pro-Israel conference, now is the time for someone new to take the organization forward."
He added that while "the challenges aren't getting any easier in Israel advocacy, I'm confident BICOM will continue to meet them."
Kehoe will start a new job as external affairs director of the Health and Social Care Information Centre, a government body which analyses health data.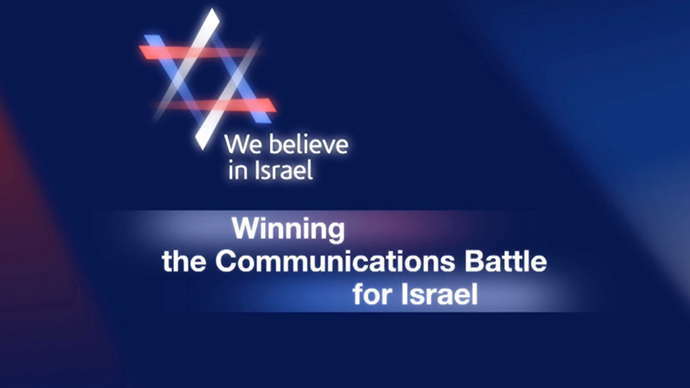 His departure renews questions over BICOM, particularly concerning the extent of its influence in British media and its connections to UK politics.
Drawing on research by Spinwatch, an "editorial collective of journalists and academics," in addition to other sources, RT seeks to provide a background on BICOM's shady dealings with the British establishment.
Born out of war
According to a Spinwatch study by UK-based academics and journalists, BICOM owes its existence to the Israeli arms trade.
The report, titled 'The Britain Israel Communications and Research Centre: Giving peace a chance?' states that BICOM's principal donor is Poju Zabludowicz, the son of Finnish arms magnet Shlomo Zabludowicz.
A Jewish Pole who narrowly escaped death while interned at Auschwitz, Shlomo made his fortune selling weapons to repressive regimes around the world. In the 1980s his son diversified the business into property.
BICOM itself was born out of a war much closer to Israel, the Second Intifada.
Days following the mass uprising of Palestinians against Israeli occupation in 2000, leading UK businessmen raised £250,000 for the creation of a pro-Israel lobby group. Poju Zabludowicz was the first major donor.
BICOM and the peace process façade: new @Spinwatch report on an influential but little known pro-Israel lobby group http://t.co/AiJiy8j5VL

— Spinwatch (@Spinwatch) November 7, 2013
Infiltrating the political elite
While BICOM initially sought to influence public opinion, it later changed its strategy to "insulate elites from what it sees as the negative opinions about Israel," according to the Spinwatch report.
BICOM donors also directly support sympathetic figures in the main political parties.
Ruth Smeeth, a Labour parliamentary candidate for Stoke North in the 2015 general election, is also a former director of public affairs and campaigns at BICOM.
Her role included strengthening the group's relations with the "Foreign Office, party leaders, think-tanks and academia," according to Electronic Intifada.
READ MORE: University caves in to Israel lobby, bans 'legal right to exist' forum – organizers
Smeeth attended the Herzliya Conference in Israel as a representative of BICOM in 2007. The forum often draws the Israeli president, prime minister and other senior figures in government.
An American diplomatic cable released by WikiLeeks named Smeeth as a source of information concerning Prime Minister Gordon Brown's government. US diplomats said they should "strictly protect" her identity.
.
Former BICOM director Lorna Fitzsimons is another example of the organization's close links with the Labour Party.
A former Labour MP for Rochdale, Fitzsimons became chief executive of BICOM after losing her seat in the 2005 election.
BICOM has also cultivated links with the Conservative Party. The lobby group's former public affairs manager was previously deputy director of Conservative Friends of Israel and also worked for the Zionist Federation.
Also at BICOM's "@WeBelieveIsrael" - West Bank settler Itamar Marcus who thinks the Palestinian population is "poisoned by...terror." #pt

— Ben White (@benabyad) March 20, 2015
Relations with mainstream media
BICOM seeks to "develop reciprocal working relationship with journalists" in the UK and has had "some considerable success in influencing mainstream media," according to the Spinwatch report.
The lobbyists initially adopted a pressure-group style approach to public relations, encouraging the Jewish community to write letters of complaint to media outlets, which portray Israel in a negative light.
Under the directorship of Daniel Shek, a former Israeli diplomat, the organization adopted a strategy similar to most PR firms. BICOM developed working relationships with journalists, "providing them with content for news stories and access to senior sources," according to Spinwatch.
READ MORE: Sussex students vote overwhelmingly to boycott Israel goods over Gaza conflict
In 2006, the Jewish Chronicle reported that "BICOM experts have been allowed unprecedented access to the BBC to brief the corporation's staff on the Middle East."
BICOM have also organized tours of Israel for journalists, bloggers and politicians.
According to the website Totally Jewish, a misdirected email sent by former BICOM chief Fitzsimons in 2011 revealed the extent of the group's influence with the BBC.
BICOM was left "embarrassed" by the email, in which Fitzsimons said: "Throughout the weekend, BICOM staff were in contact with a whole host of BBC and Sky news desks and journalists, ensuring that the most objectively favorable line was taken, and offering talking heads, relevant to the stories unfolding."
Fitzsimons also wrote about how she had "briefed Jonathan Ford, the Financial Times leader writer for his upcoming leading article" in the paper.
She added: "BICOM has one of BBC News' key anchors on a bespoke delegation. When planning her very first trip to the region, Sophie Long got in touch with BICOM to see if we could help her out with meetings in the region.
"Sophie is now spending three days of her trip with BICOM Israel, taking a tour around the Old City, meeting [Israeli government spokesman] Mark Regev … as well as visiting Ramallah and Sderot."
You can share this story on social media: