Mentally ill Briton pleads guilty in NYC court to conspiring to set up terror camp
Published time: 31 Mar, 2015 02:37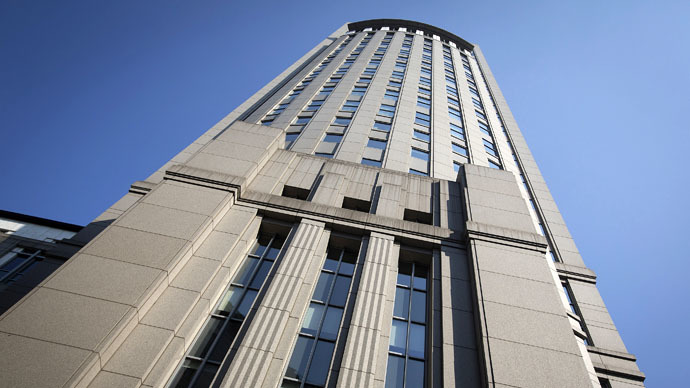 A mentally ill British man, who was extradited to the US on charges of conspiring to set up a jihadist training camp on a ranch in Oregon, has pleaded guilty in a New York court.
Haroon Rashid Aswat, 40, a British citizen of Indian descent from West Yorkshire, is accused of having conspired with Abu Hamza, a Muslim cleric who preached in London in the 1990s and was convicted of terrorism charges last May.
At the hearing in a federal court in Manhattan on Monday, Aswat admitted that he had been ordered to help train recruits "who wanted to participate in jihad on behalf of a terrorist organization," AP reported.
Haroon Aswat, British Abu Hamza follower, pleads guilty in New York http://t.co/nxrKzwK8Efpic.twitter.com/uhDMSGXztR

— 1001portails UK (@1001ptsUK) March 31, 2015
Prosecutors accused Aswat of arriving in Oregon – a "pro-militia and firearms state" – with instructions on how to make bombs and poisons to help set up a camp and stockpile weapons and ammunition between 1999 and 2000.
READ MORE: British terror suspect's extradition to US 'legal', human rights court rules
Aswat, who suffers from paranoid schizophrenia, was extradited in October last year from Britain to the US, after losing a long legal battle. In January 2015 the European Court of Human Rights finally ruled that his extradition had been legal.
Before pleading guilty Aswat again told the judge of his mental condition, but she ruled that the sentencing should go ahead because the suspect was receiving satisfactory care in the US and was not showing any symptoms of schizophrenia.
Aswat faces up to 20 years in prison, with sentencing scheduled for July 31.
Haroon Aswat: Mentally-ill terror suspect admits plot to set up training camp with Abu Hamza http://t.co/LhNEE4gaPopic.twitter.com/786GGplqCK

— #Jubril (@ohis_) March 30, 2015