British terror suspect's extradition to US 'legal', human rights court rules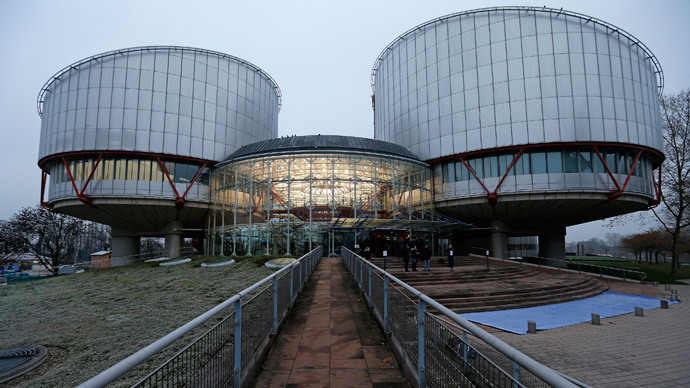 The extradition of British terror suspect Haroon Aswat to face trial in the US for running a jihadi training camp is lawful, the European Court of Human Rights has ruled.
Aswat is accused of conspiring with radical preacher Abu Hamza to establish a terrorist training camp in Bly, Oregon, USA, between June 2000 and December 2001 for people wishing to fight in Afghanistan.
Abu Hamza has already been extradited to the US and convicted on 11 kidnapping and terrorism charges.
Aswat, 40, who suffers from paranoid schizophrenia, was extradited in October last year from Britain to the US.
In the judges' written ruling, they said: "In light of the specific assurances and additional information received from the United States government, and the careful examination of the case by the High Court in the United Kingdom, the court found that it could not be said that there was a real risk that Mr. Aswat would be subjected to treatment contrary to Article 3 if extradited."
Aswat, from West Yorkshire, argued the decision to extradite him breached Article 3 of the European Convention on Human Rights, which prohibits inhuman or degrading treatment.
However, judges in Strasbourg ruled: "The court found that there was no persuasive evidence before it to suggest that he would not receive adequate treatment in the United States to control his mental illness, or that he would be detained in circumstances which would place him at risk of a mental health relapse so as to render his extradition in breach of Article 3."
READ MORE:Mentally ill British man extradited to US on terror charge, pleads not guilty
He was arrested in 2005 in Zambia, extradited to Britain and moved to a psychiatric hospital in 2008 until being sent to the US.
Attempts to extradite Aswat had been blocked in April 2013 because of his mental health due to insufficient guarantees about the accommodation and treatment available to him in US detention.
However, the move was eventually approved by two High Court judges, who said they were satisfied he would receive satisfactory care in the US.
After his extradition Aswat appeared in a New York court, where he pleaded not guilty to four terrorism charges and providing material support to al-Qaeda.
His trial is due to begin in June. He faces up to 35 years in prison if convicted.
You can share this story on social media: