​Rendition victim 'blocked from achieving justice' by UK govt – lawyers
Published time: 30 Mar, 2015 16:53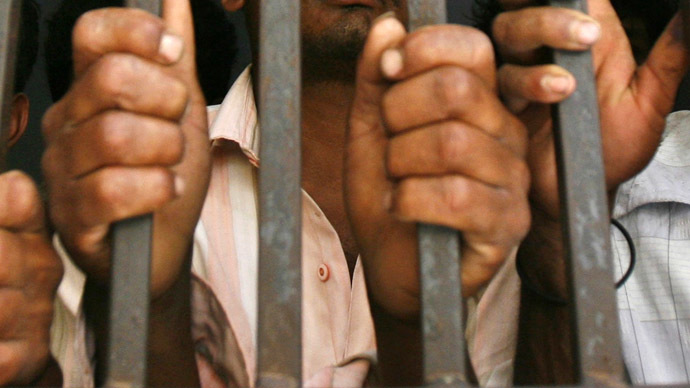 The Ministry of Defense (MoD) is refusing to assure the legal team representing a Pakistani man suing the government over his rendition that secret client-lawyer communications intercepted by spies won't be used at trial.
Lawyers from human rights group Reprieve, representing Yunus Rahmatullah, claim that while such an undertaking was made in the case of other victims of rendition – specifically Pakistani Amanatullah Ali and Libyan Abdul Hakim Belhaj – it has not been extended to their client.
The MoD says there is no need to give such an assurance because existing legislation guarantees the special privileged status of discussion between an individual and their legal representatives will be respected.
READ MORE: Above the law? UK govt attempts to block torture, rendition lawsuit
They say the Interception of Communications Act 2002 and the Regulation of Investigatory Powers Act 2000, alongside other similar rules, are adequate.
Ramatullah, who was released from custody last year, has accused the MoD and the Foreign and Commonwealth Office (FCO) of allowing his torture and detention over a period of 10 years.
The 31-year-old Pakistani was originally captured by UK Special Forces troops in Iraq in 2004 and spent time in the British detention facility Camp Nama and Abu Ghraib prison before being rendered to Afghanistan.
In 2011, a British court ruled he must be released.
As his case gathered momentum, it was revealed that UK intelligence agencies had been unlawfully monitoring client-lawyer communications.
Reprieve's legal director Kat Craig said: "Not content with complicity in the torture, rendition and decade-long secret detention of Mr Rahmatullah and Mr Ali, the UK is now trying to prevent them from achieving justice.
"Why would any government otherwise refuse to implement safeguards that only serve to achieve a fair balance – and protect an age-old legal principle that is a cornerstone of our justice system? By preventing our clients from communicating privately with their legal team, and fairly and robustly seeking the justice they so sorely deserve, the UK government is holding itself above the law."
READ MORE: UK territory was used for CIA interrogation, torture – Bush-era whistleblower
In November 2014 Britain's High Court dismissed the UK government's claim that US-UK relations would be compromised if Rahmatullah was given the right to sue for damages.
Following the High Court's ruling, Mr Justice Leggatt said British courts would be failing in their fundamental duty to uphold the law if they didn't deal with the claims. Whether the court eventually finds US forces acted in an unlawful manner is irrelevant, he said.
"For the court to refuse to decide a case involving a matter of legal right on the ground that vindicating the right would be harmful to state interests would seem to me to be an abdication of its constitutional function," Leggatt said.