Above the law? UK govt attempts to block torture, rendition lawsuit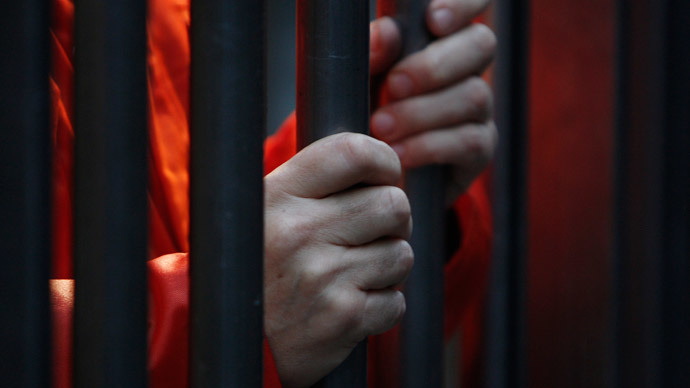 Government lawyers are arguing in Britain's Court of Appeal that the case of a Pakistani man who claims he suffered brutal torture at the hands of British and American troops should not be heard in a court of law.
The UK government previously said the case would compromise relations with Washington.
Yunus Rahmatullah claims he was tortured for a decade following his capture by UK Special Forces in Iraq, and subsequent handover to American soldiers in Afghanistan.
He alleges his UK captors physically assaulted him, dragged him along the ground behind a moving vehicle, and hurled him into a pen filled with dogs.
Lawyers from legal charity Reprieve are representing the 32-year-old.
The charity says he was kidnapped in Iraq by British forces in 2004, tortured and detained in an Abu Ghraib detention facility, and subsequently taken to Afghanistan by US officials.
Following a decade of captivity and abuse, Rahmatullah was eventually freed in 2014.
Yunus Rahmatullah @Reprieve client: "I was waterboarded by UK special forces" http://t.co/o55UBb6GdW Time for proper inquiry?

— Clive Stafford Smith (@CliveSSmith) December 14, 2014
The Pakistani man's defense team is appealing a former decision by Britain's High Court that the UK government could use the "Crown Act of State" doctrine to throw out his case. The government argues the legislation prevents UK courts from intercepting state acts abroad, even in cases where they are criminal.
If the High Court's ruling remains in force, Reprieve says individuals' capacity to hold the British government accountable for serious human rights abuses in foreign states will be curtailed.
Rahmatullah's lawyer, and legal director at Reprieve, Kat Craig, maintains her client was forced to endure "some of the most shocking abuses of the 'War on Terror.'"
Craig said she hopes the Court of Appeal rejects the government's "shameful attempt to frustrate justice."
"If Yunus' ordeal had taken place on British soil, there is no question that the government would have faced serious consequences," she said.
"Instead of accepting responsibility for Yunus' appalling mistreatment, the government is now seeking to put itself above the law."
READ MORE:'US-UK torture' victim wins right to sue British government
Britain's High Court previously dismissed the UK government's claim that US-UK relations would be damaged if Rahmatullah was given the right to sue for damages.
Following the court's ruling last November, Mr Justice Leggatt said British courts would be failing in their fundamental duty to uphold the law if they didn't deal with such claims.
The Ministry of Defence (MoD) told RT at the time it had seen "no evidence" to support the "very serious allegations of mistreatment" made by Rahmatullah.
However, his treatment by American and British forces was condemned in 2013 by Britain's Supreme Court as illegal and potentially a war crime.
Rahmatullah's case at the Royal Courts of Justice in London continues.
You can share this story on social media: