'US-UK torture' victim wins right to sue British government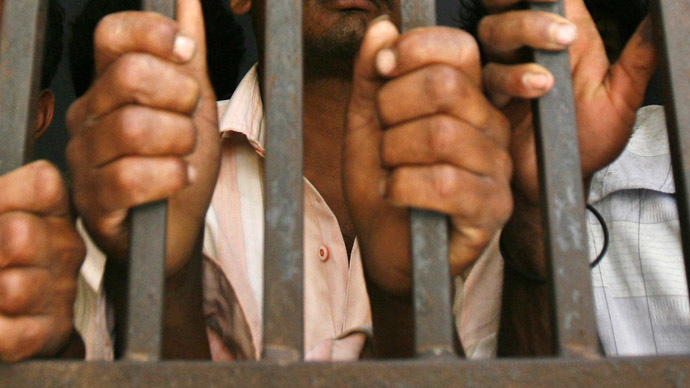 Britain's High Court has dismissed the UK government's claim that US-UK relations would be compromised if a Pakistani man who claims to have suffered brutal torture at the hands of American and British troops is given the right to sue for damages.
Yunus Rahmatullah claims he was tortured for a decade following his capture by UK Special Forces in Iraq, and his subsequent handover to American soldiers in Afghanistan.
Following the High Court's ruling, Mr Justice Leggatt said on Wednesday that British courts would be failing in their fundamental duty to uphold the law if they didn't deal with the claims. Whether the court eventually finds US forces acted in an unlawful manner is irrelevant, he said.
"For the court to refuse to decide a case involving a matter of legal right on the ground that vindicating the right would be harmful to state interests would seem to me to be an abdication of its constitutional function," Leggatt said.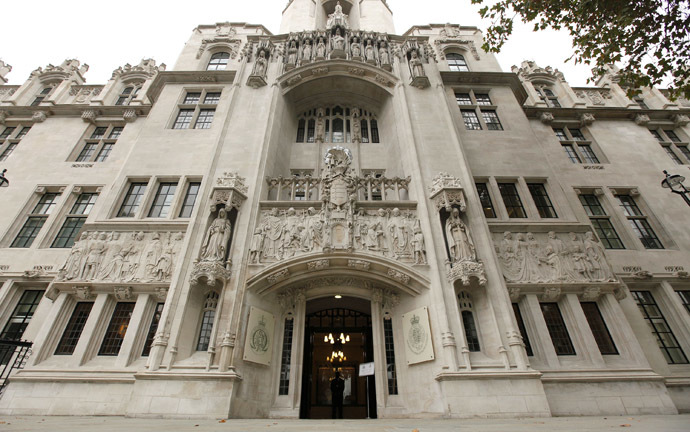 Rahmatullah's lawyer, Kat Craig, who works for legal charity Reprieve, says her client was forced to endure "some of the most shocking abuses of the 'War on Terror'."
Craig added that the victims of UK torture and rendition like Yunus "deserve their day in court."
Full judgment from today on Yunus Rahmatullah, Reprieve & @LeighDay_Law client who was tortured by US & UK forces: http://t.co/YBxdI0wyni

— Reprieve (@ReprieveUK) November 19, 2014
The British government finally withdrew its claim that blocking the Pakistani man's lawsuit was a necessary means of preserving Britain's strategic relations with the US after former US ambassador Tom Pickering derided the coalition's stance earlier this month.
"It is highly unlikely the US government would limit intelligence cooperation with the UK if British courts heard Rahmatullah's or similar claims," he told The Guardian.
Wednesday's ruling, which paved the way for Rahmatullah to pursue his lawsuit, also holds serious implications for three Iraqi men who claim they were abused by British soldiers at several prisons in Iraq.
The men allege they suffered severe abuse by British soldiers in Iraq prior to being handed over to American troops. One man says he was forced to contend with severe sexual abuse at the controversial Abu Ghraib prison during this period.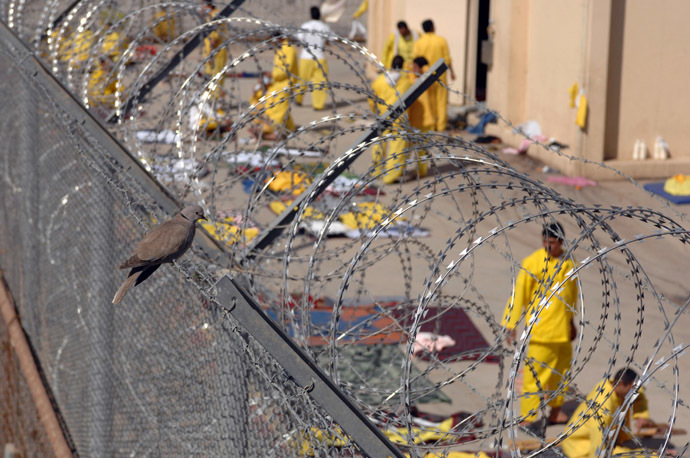 Reflecting on Rahmatullah's victory on Wednesday, his lawyer, Sapna Malik, of law firm Leigh Day, said it was "high time" the British government abandoned attempts to flout "judicial scrutiny" of its actions involving the US in both Iraq and Afghanistan. Such a move would ensure justice could "finally be served" for what occurred in these states, she added.
'Compelling public interest'
The High Court's verdict follows a recent ruling of a court appeal that another rendition case should be heard in British courts. In this particular case, the British government made similar claims that UK courts' pursuance of the proceedings would hamper Britain's strategic relations with America.
The appeal was brought by Libyan political figure Abdel Hakim Belhaj and his wife Fatima Boucher against MI6 and former foreign secretary Jack Straw.
In a joint CIA-MI6 covert operation, the couple was kidnapped in 2004. They claimed during in-depth court statements they were tortured by former Libyan despot Muammar Gaddafi's forces.
At the close of the proceedings, the court said there was a "compelling public interest" in assuring the English court system investigates these "grave allegations."
Intelligence agencies may have abused access to lawyer-client documents http://t.co/bHPIb9sxwj

— Seven Figure Lawyers (@7FigureLawyers) November 17, 2014
"The risk of displeasing our allies or offending other states … cannot justify our declining jurisdiction," the court ruling said.
In both the Belhaj and Rahmatullah cases, the Ministry of Defence (MoD) and Foreign Office argue Britain's State Immunity Act and Foreign Act of State hold the power to stop UK courts from processing and hearing claims that may impede upon the nation's national security.
Government lawyers say they plan to challenge both judgements in Britain's Supreme Court, the Guardian reports.
.@Reprieveuk client Yunus Rahmatullah wins right to bring rendition and torture claims against UK govt: http://t.co/sEIbDnCR8H

— Kat Craig (@KatCraig1) November 19, 2014
A spokesperson for the MoD told RT on Wednesday it is currently analysing Wednesday's High Court ruling and is considering whether to appeal the judgement.
The spokesperson claimed the MoD has "seen no evidence to support the very serious allegations of mistreatment made by the claimants." Britain's Iraq Historic Allegations Team has supposedly been tasked with investigating such allegations.
Last year, the Supreme Court denounced Rahmatullah's treatment by American and British forces as a breach of the law and potentially a war crime.
You can share this story on social media: