Human rights debate in Britain is 'regressive' – Scottish watchdog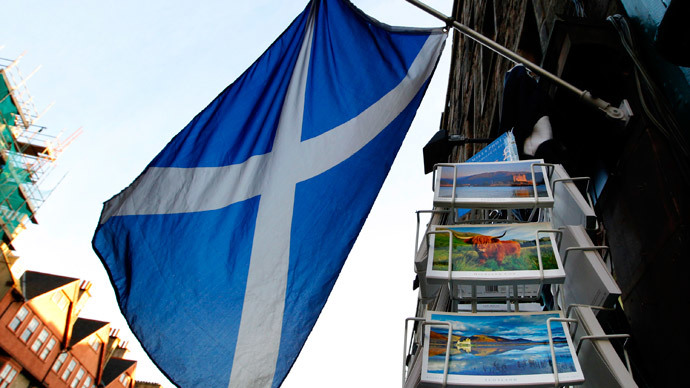 Political parties must strengthen their commitment to ensure Britons' human rights are upheld after May's general election, a Scottish watchdog says, adding that debate on human rights in Britain is "regressive."
In a sharply worded report, the Scottish Human Rights Commission (SHRC) suggested the future of human rights in the UK is in peril.
The research, entitled 'Human rights for all: forwards or back?,' was published by the Commission on Friday.
READ MORE: 'Britain is leading the war against human rights' – Amnesty International
The SHRC said human rights legislation has achieved many positive outcomes in Britain, including improved prison conditions, allowing the 'bedroom tax' to be challenged, and advancing equality. However, it warned that future governments in Britain must not become complacent.
In response to the Tories' bid to scrap the Human Rights Act, the SHRC's report proposed a set of principles by which the value of new human rights legislation should be gauged.
It said human rights reforms in the UK should cater for the rights of all pockets of society, improve lives, guarantee accountability, build a better culture, and demonstrate international leadership.
In October last year, while speaking on the final day of the Conservative Party's four-day conference, David Cameron pledged to do away with the existing Human Rights Act and replace it with a British 'bill of rights.'
However, the prime minister did not explicitly confirm that a future Conservative government would withdraw from the European Convention on Human Rights – a move that would have far-reaching repercussions for Britain's relationship with Europe.
Speaking to the Scottish Legal News website, SHRC Chairman Professor Alan Miller said human rights reforms in the UK would directly impact on Scots' lives, particularly in areas such as "immigration, defense and some aspects of welfare."
READ MORE: Cameron vows to scrap Human Rights Act, civil liberties groups outraged
"Pointing to the development of Scotland's National Action Plan for Human Rights as a progressive approach that could be replicated elsewhere, the commission calls on all politicians to ensure that human rights laws go forwards, not back," he added.
Miller stressed that Britain has reached an important crossroads, and that human rights must be respected and advanced by future governments.
"This is a time to test commitment to the fundamental principles and values enshrined in our human rights laws and international obligations," he said.
"We must not allow regressive changes to slip through, or opportunities to improve people's lives to be missed. All of us deserve better than that."