'So much universe, and so little time': Fans remember Terry Pratchett's best quotes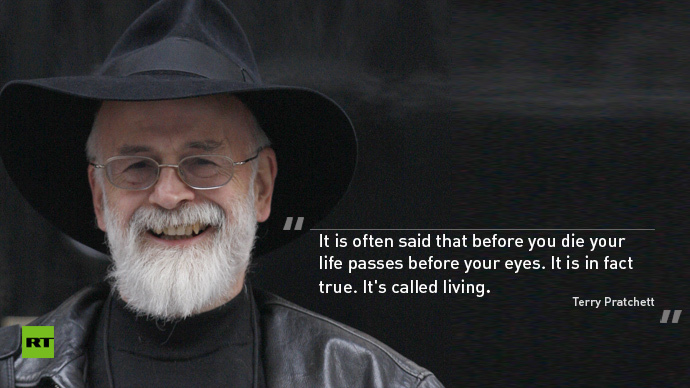 Best-selling British novelist Terry Pratchett has died at the age of 66 after a battle with Alzheimer's disease. After his death Thursday, the #TerryPratchett hashtag took Twitter by storm – with fans racing to remember his best quotes.
READ MORE: Discworld novelist Terry Pratchett dies at 66
"The pen is mightier than the sword if the sword is very short, and the pen is very sharp."

The trouble with having an open mind, of course, is that people will insist on coming along and trying to put things in it. #TerryPratchett

— Helen (@wittyhoots) March 12, 2015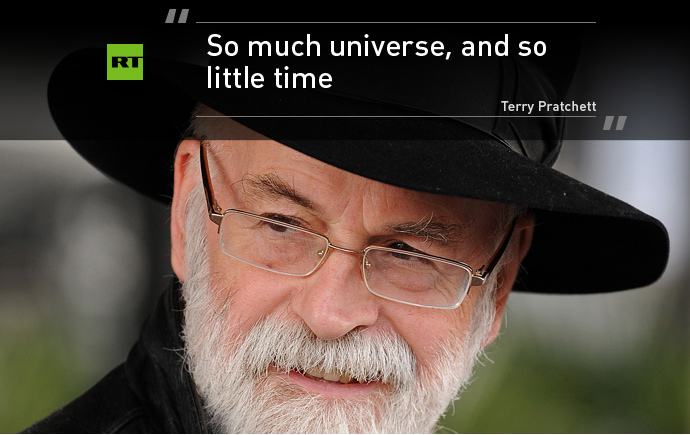 "Most of the great triumphs and tragedies of history are caused not by people being fundamentally good or fundamentally evil, but by people being fundamentally people."

The t-shirt that #TerryPratchett wore to conventions: pic.twitter.com/r7mFGgezYc

— Aaron Muszalski (@sfslim) March 12, 2015
"It is well known that a vital ingredient of success is not knowing that what you're attempting can't be done."
RIP to a wonderful writer who made me cry laughing #TerryPratchettpic.twitter.com/9NeBSpvQ6n

— Jane Hamlet (@jane_hamlet) March 12, 2015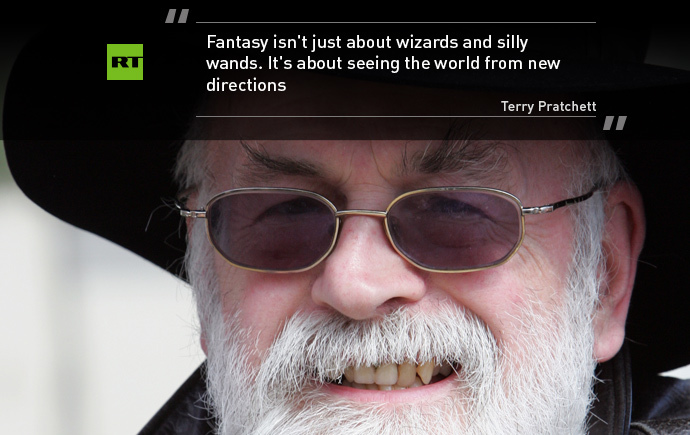 "Human beings make life so interesting. Do you know, that in a universe so full of wonders, they have managed to invent boredom."

#TerryPratchett a man of keen insight. pic.twitter.com/sUo76R7qmM

— Stacy Bennett (@SBennettwrites) March 12, 2015
"Some humans would do anything to see if it was possible to do it. If you put a large switch in some cave somewhere, with a sign on it saying 'End-of-the-World Switch. PLEASE DO NOT TOUCH', the paint wouldn't even have time to dry."
"Of course I'm sane, when trees start talking to me, I don't talk back." #PratchettQuotes#TerryPratchett

— 倾国倾城 (@idrometeora) March 12, 2015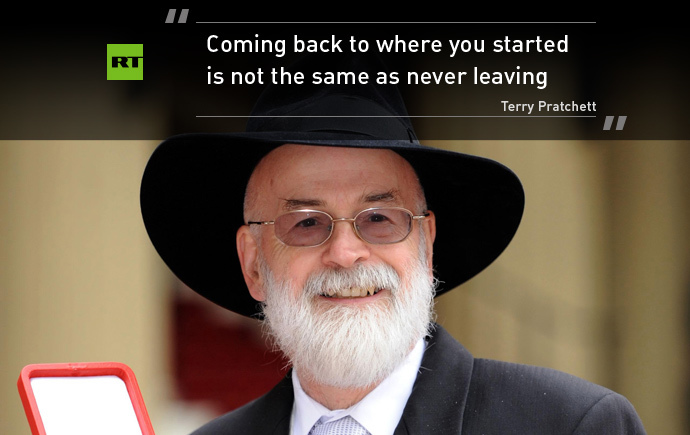 "Magic never dies. It merely fades away." #TerryPratchett

— SANJUKTA (@sanjukta_only) March 12, 2015
"Wisdom comes from experience. Experience is often a result of lack of wisdom."
I made this to post to my library's Facebook page, but I wanted to share it here too. #TerryPratchettpic.twitter.com/DJ9rLFtyrl

— Jane T. Robot (@therobotjane) March 12, 2015
What are your favorite Terry Pratchett quotes? Please feel free to share them in the comments section below.
You can share this story on social media: