EU migrants must work in the UK before claiming benefits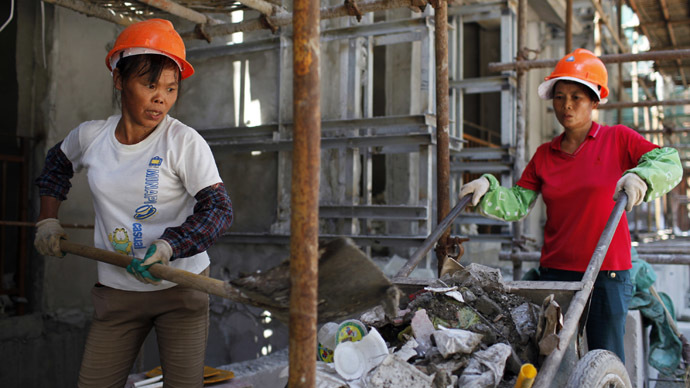 European Union migrants who have never worked in the UK will be banned from claiming benefits under new regulations introduced on Monday.
The Department for Work and Pensions (DWP) has launched tough new rules under its welfare reform Universal Credit to stop migrants from EU countries claiming benefits before they have worked in the UK.
From Monday, foreign jobseekers will be banned from claiming housing benefits. This comes as new rules have also halved the length of time in which unemployed migrants can claim Jobseeker's Allowance, Child Benefit and Child Tax Credit.
Iain Duncan Smith, the Work and Pensions Secretary, told the Times: "Our new rules for universal credit will ensure we have a fair system where people cannot claim means-tested benefits until they have worked."
The Universal Credit scheme was launched by the DWP in April 2013 and is designed to make welfare simpler by combining six benefits, including Jobseeker's Allowance and Housing Benefit, into one single payment.
According to its employees, the government's flagship Universal Credit scheme is in "disarray," suffering from a lack of staff, poor training and an inadequate IT system.
READ MORE: England's post-2011 migrant population rises by 565,000 – study
The scheme's current computing system which deals with benefits claims are not sufficient, said 90 percent of Public and Commercial Services (PCS) union members in a survey, while 80 percent said they had not received adequate training to prepare them for the new scheme.
PCS General Secretary Mark Serwotka said: "No one can trust Iain Duncan Smith to tell the truth about Universal Credit so it falls to the staff to expose this wasteful and politically motivated shambles for what it is.
"It has long been obvious that staff are under-resourced and under-trained and that Universal Credit is at risk of collapse. The DWP cannot keep burying its head in the sand and hope these problems go away because they are only going to get worse if nothing is done."
READ MORE: Cameron's migration policy a 'mistake' – ex-Tory ministers

A Department for Work and Pensions spokesman countered:"The PCS survey comprises only 13 percent of our 2,700 staff working on Universal Credit. They chose to ignore staff in our Jobcentres when conducting this research providing a skewed unrepresentative sample of union members.
"The reality is Universal Credit is already transforming lives and our staff are passionate about the work they do."
DWP data shows Romanians and Bulgarians now make up 25 percent of all new National Insurance (NI) numbers allocated to foreigners.
Last year, 187,370 Romanians and Bulgarians were given NI numbers, an increase from 27,700 the previous year.
By law anyone who wants to work in the UK or claim benefits and tax credits must have a NI number. The figures represent a 576 percent rise in numbers registered to work or receive state benefits in the UK since immigration rules were relaxed.